Our Shared Castle Dream
YAWN… STRETCH. I opened my eyes this morning and looked through the stained-glass window into the beautiful day. James was already awake and yelled down that coffee was ready on the terrace. As I walked up the never-ending circular tower stairs with my hand slowly following on the cold stones of the walls, I smiled. These beautiful stones changed our life. Finally, at the top of the tower I opened the solid wood door. James and our dog, Piper, greeted me with kisses and coffee. I rested my cofee mug on the merlon as he pointed through the crenel at the lush gardens beneath. "Look! The roses are blooming!" The roses were indeed blooming voraciously around the fountain. The hedge labyrinth needed trimming. The kitchen garden blossomed with cucumbers, tomatoes, and herbs. I knew I needed to get going soon to feed the horses who were restless in their paddock, and the goats were getting a bit too close to the Cabernet Grape Vines. Another wonderful day of living freely in our castle and working the grounds. A life we chose. A life we built. A life we dreamed. Cindy's Future Self
We currently have a dream of building a Castle called 'Ca Ira Castle'.
Dreams Come True
Time traveling back to when James and I met in 2013, he always talked about going to Tomorrowland in Boom, Belgium. For years we chatted about the empowering music, the inspiring environment, the dancing…and how we would be the oldest people there. Plus, the trip was going to be expensive, and James was nervous about traveling overseas, so we shelved the idea. James and I had many fun adventures over the years and this idea always hovered in the background as a "you know, we should really do this."
Then, I got an email from James at 2:15 in the morning on January 2017, asking me if I was interested in going to Boom, Belgium.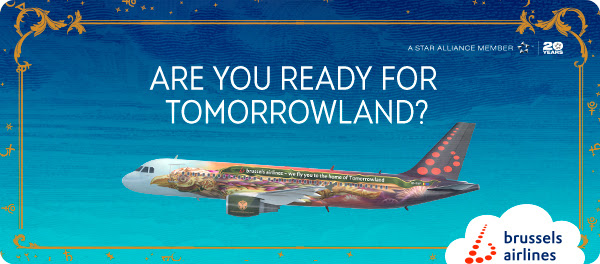 Yes…Yes I was ready for Tomorrowland!
Dreams of Tomorrowland
Tomorrowland is a universe unto itself that inspires imagination and dreams. We heard all of our favorite artists, like Afrojack, who spontaneously set up a stand outside the bathroom I was using (very cool surprise). We danced. We ate mouth-watering food with a fabulous group of Dutch travelers who had big dreams of their own. We journeyed high into the sky on the Ferris wheel overlooking the lights and fireworks of the music stages. We drank delicious wines and marinated in the positive, creative energy surrounding us.
We took a quiet walk outside the city of Tomorrowland in a seemingly parallel universe. The sleepy Belgian countryside was a beautiful place to reflect on our experiences and dreams and inspired us even more. We saw pristine backyard gardens worthy of Town and Country magazine. We saw an abandoned castle with perfect stone masonry. We petted the goats wandering in the fields.
Axwel and Ingrosso's "Dream Bigger" resonated through our subconscious as we constantly talked about what our lives could be and explored the idea of turning our deforested land in central Virginia into a castle with magnificent castle gardens and animals to tend.
James made this fun video of some our experience:
We faced our fears of exhorbitant travel costs, international flights, and being the oldest people at the festival, and we had a hugely rewarding experience - one that continues to provide us with many fond memories.
Dare to Dream
It's sometimes pretty hard to hold on to a dream - especially the really big ones. Big dreams are scary for many different reasons. You might risk ridicule if you share your big dreams with people. You might not have any clue how to even approach accomplishing a dream you have. You might fail to achieve your dream. You might go broke chasing it. You might even lose your life. Even so, we contend that 10X-sized dreams can positively impact the arc of your life, which is why we created this website. Our mission is to talk to as many people as possible, in various stages of achieving their dreams, to help document, and learn, the process of successfully realizing 10X-sized dreams.
So, to all of our readers and listeners, we say:
Dream on! Cindy and James
Dialogue & Discussion