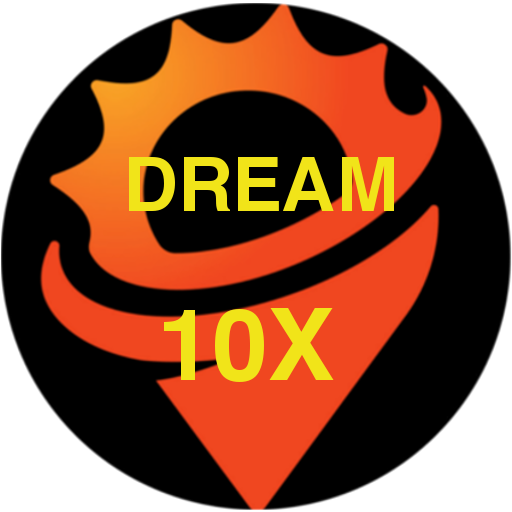 Episode 64, 11/19/2023: Chaos Monkeys: It's All About The Team
The term 'Chaos Monkeys' originally came out of Netflix. The term was used to describe a process whereby chaos would be intentionally unleashed in a system in order to test how resilient that system was to breakages. Early identification of system weaknesses could help to shore-up system resiliency where and when needed for production releases. In the immortal words of the Amazon CTO, Werner Vogels, '…everything fails all the time'. The general idea is that intentional system disruption helps make a system better through weakness identification and mitigation. In Antonio Garcia Martinez's book, 'Chaos Monkeys', the disruptive and chaotic nature of startup culture can have deleterious effects on participants placing bets in the casino of Silicon Valley.
Episode 63, 09/25/2023: Paddling The Channel Of Bones
A couple of years ago, I had a vision of somehow getting out on the Ka'iwi Channel - the body of water separating the Hawaiian islands of Oahu and Molokai - in either a rowboat or to maybe swim it. Then, I discovered the 'Molokai2Oahu Paddleboard World Championship Race' causing me to arrest our current summer plans and to try to get into the race. I pulled my family headlong into my hastily conceived dream, only to find that the Ka'iwi Channel is known as the 'Channel of Bones' for a reason. In this episode, my family and I discuss our perspectives on surviving this adventure…
Episode 62, 08/25/2023: Rowing The Potomac River
In this episode, we talk about our 158 mile row down the entire length of the Potomac River, from Gravelly Point Park, in Arlington, Virginia, to Smith Point Marina, in Reedville, Virginia, in the summer of 2023. It was the best of times.
Episode 61, 06/13/2023: Driven To Succeed
What do you think it takes for an immigrant to become a citizen in a foreign land, with virtually no money and precious few contacts, to go on and create a multi-billion dollar company? For the majority of mere mortals, even in the best of circumstances, this feat is hard to even imagine. Yet, the life of Frank Hasenfratz, founder of the Linamar Corporation, is a wonderful example of how to achieve the near impossible. In this Dream 10X post, we do a quick review of the Rod McQueen and Susan M. Papp book, 'Driven To Succeed', about the life and success of Hungarian-Canadian, Frank Hasenfratz.
Episode 60, 05/14/2023: An Interview With Blacksmith Artist Ellen Durkan
After discovering that metal could be shaped according to one's vision and physical effort, blacksmith artist, Ellen Durkan, decided to start making wearable art out of forged metal. Discovering this path less traveled, she decided to trail-blaze her own career path in the field of blacksmith art. Where others more commonly forge items such as knives, swords or cooking utensils, Ellen uses her forging and welding skills to create beautiful, wearable pieces of art. However, as is often the case in traveling the road less traveled, the journey can be challenging at times. Ellen tells us the story of her journey in discovering her authentic self as a blacksmith artist.
Episode 59, 04/19/2023: The Hard Thing About Hard Things
One of the hard things I frequently encounter in my own life is the constant realization of so many simple things that I just do not know (yet). For example, after reading this book and researching this blog post a bit, I came to the stark realization of what the term 'Numeronym' means. Most real software engineers are probably already intimately aware of this word's definition. Numeronym's like 'k8s' for kubernetes, or 'i18n' for internationalization, or 'l10n' for localization are frequently used in technology circles. I have seen these spellings for many years without even realizing why they were spelled like the were, or even questioning why they were spelled that way. Embarrassing huh? When I saw the name of Ben Horowitz and Marc Andreessen's investment firm, 'a16z', I finally dedicated a few minutes to learning the origin of the name. I guess this is one of the reasons I can never stop reading and learning. The Ben Horowitz book, 'The Hard Thing About Hard Things', shares some really big leadership lessons to learn from as well, which we discuss in this blog/video/podcast.
Episode 58, 03/22/2023: Do Androids Dream Of Electric Sheep?
By 2019, the world had essentially been destroyed by World War Terminus. A nuclear holocaust had been unleashed that had pretty much destroyed all life on earth leaving but a few remnants who were strongly encouraged by global powers to emigrate to Mars, receiving a free Android to boot. What a deal! Who would want want to stick around on earth to deal with all the nuclear dust, kibble, electric animals and…sneaky androids? Philip K. Dick's book is a story of faith, hope, a never-ending search for life and grappling with a constantly advancing technology on a post-apocalyptic planet earth.
Episode 57, 03/02/2023: Becoming Batman
In this episode, we continue our research into how one might gain superhuman capabilities relative to an objective being pursued, whether it has to do with work, sports, crime fighting, or something else. Last December, we reviewed Dr. Paul Zehr's book, 'Chasing Captain America', for similar reasons. This month, we review Dr. Zehr's book, 'Becoming Batman', to see if it contains any tips or tricks for gaining superhuman capabilities for those of us seemingly chained to the entropy and mediocrity of human life on earth.
Episode 56, 02/01/2023: The Plantagenets: Rise Of The Angevins
Apparently, my genome reveals a distant connection to the people of Scotland, Ireland, England, and Normandy. The Normans are particularly interesting to me because of the Battle of Hastings in 1066, in which William I, (aka 'William the Conqueror'), invaded England. The success of William I in conquering England was dramatically important in shaping world history, making the Normans largely responsible for these changes. However, it was the French who truly changed the world in the wake of this conflict, thanks to Angevin Geoffrey Plantagenet.
Episode 55, 01/22/2023: Invest In Your Brain
Can you solve the Rubik's Cube? If so, did you figure it out by yourself or did you learn from someone else? I spent the past few weeks learning to solve the Rubik's Cube, learning from a coach, while also conducting a bit of introspection on how my brain (and body) were going about learning the task. In this episode, we talk more about 'deep learning,' and how to get into its flow, with the Rubik's Cube puzzle as background context.
Episode 54, 11/07/2022: Evolving Captain America
I wasn't really into comic books as a kid. The only comic book I ever remember reading was one about Tom Laundry and the Dallas Cowboys, and that was even before I moved to Texas in the 6th grade. Cindy (Dr. Caple), on the other hand, is a total comic book nerd. In fact, she still reads them. I get all of my comic book mythology knowledge and updates from her. She is also the one who introduced me to the book series written by Dr. E. Paul Zehr, where he analyzes the status quo and future of science and technology relative to its ability to create the likes of certain comic book characters, like Batman, Iron Man and Captain America. In this issue of Dream 10X, we take a look at Dr. Zehr's book, 'Chasing Captain America'. In this post, we discuss our top six technology takeaways from Dr. Zehr's book on how to create a Captain America-esque superhuman for real, using contemporary technologies.
Episode 53, 11/09/2022: The Cauldron Of Competition
Maintaining some semblance of personal physical fitness is a goal most of us shoot for, either out of a simple desire to look and feel better about ourselves, or because our longevity literally depends on losing weight and/or improving our cardiovascular fitness. All humans must tend to their physical fitness, or pay the price in not doing so. Going to the gym or going for a walk or a run can all lead to improvements in overall health and mental well being. We posit that engaging in competitive sports as an adult leads to 10x the benefits derived from regular exercise.
Episode 52, 10/01/2022: Rowing From Lima, Peru to Alexandria, Virginia
In this our 52nd episode, we talk to entrepreneur and rowing coach, Jaime Rubini, who has had a tremendous impact on many high school and adult aged rowers in Alexandria, Virginia. Jaime's positive impact on his community has not stopped at his rowing coaching career, however. He is also the proprietor of family owned and operated, 'Rubini Jewelers', in Old Town, Alexandria, where many people, including Cindy and I, have received warm, friendly service buying wedding rings (thanks, Joanna!) and other types of jewelry (including rowing jewelry, of course!). But before making such a positive impact on his community in Alexandria, Virginia, Jaime disembarked on an Olympic Rowing journey from Lima, Peru to Philadelphia, PA. Learning about the rowing and entrepreneurial journey of our friend and coach, Jaime Rubini, is a fitting crescendo to our 52nd Dream 10X podcast!
Episode 51, 09/04/2022: Trillion Dollar Coach
Anyone seeking to improve in some aspect of their life needs a coach. One of my rowing goals this year is to win the Head of the Charles Regatta (HOCR) in the Grand Master Single Sculls category. The HOCR is one of the biggest rowing races in the world. So to strive to win a race like this takes a significant amount of time, effort, and…coaching. My rowing coach, Mike Chin, is helping me to break down this large objective into manageable, daily exercises to help me achieve this goal. A coach can help individuals as well as companies achieve their goals. Corporate Coach, Bill Campbell, helped a wide variety of Silicon Valley firms achieve explosive growth, giving him the moniker (among many others): 'Trillion Dollar Coach'.
Episode 50, 08/08/2022: The Founders
I have had the privilege of helping to grow several small companies in my career. Helping small companies achieve rapid growth as an employee is hard, but nowhere near as hard as trying to grow a company from the ground up, on your own. Now, I am attempting to start and grow my own software company at nautilustracker.com. Just over a month into this exercise, I can tell you it is a terrifying experience. It's also a bit of a high-stakes gamble, where the upside can be significant (and let's just not think about the potential downsides). These sentiments are echoed in Jimmy Soni's recent book about the creation of PayPal: 'The Founders'. Here are our Top 5 takeaways from this extremely thorough and well-researched book.
Episode 49, 07/11/2022: re:MARS 2022 - Our Top 5 Takeaways
Machine Learning, Automation, Robotics, and Space. These are the four general categories of topics covered at Amazon's re:MARS Conference in Las Vegas, NV. Dr. Caple and I had the privilege to attend this once private conference last June, COVID be damned. It was well worth the risk to our health and pocket books! We came away from re:MARS 2022 so excited about what technologies the future holds for improving sustainability and life, not only on earth, but also the Moon, Mars and beyond. We can't wait to share this future with you!
Episode 48, 06/19/2022: Cortex, Ergo Sum: 'On Intelligence,' By Jeff Hawkins
One of my more memorable tasks as a young software engineer was to develop a Java Application Programming Interface (API) to help other software engineers write enterprise software for exchanging and synchronizing PalmOS Database (PDB) data with back-end data stores, like Oracle, Sybase and SQLServer. Learning to parse and construct PDB files using Java code was a professionally challenging and fulfilling exercise for me at the time. The creator and big thinker behind the Palm Platform, Jeff Hawkins, still continues to amaze and delight me. In this episode, Cindy and I discuss our child-like fascination and learning of neuroscience, AI and Machine Learning referencing Jeff's 2004 book, 'On Intelligence'.
Episode 47, 06/04/2022: Secrets Of Billionaires: A Brief Study Of Sam Zell
When Russia and Germany signed their Nonagression Pact on August 23rd, 1939, Sam Zell's father knew it was time to get his family out of Poland. His foresight saved his family and eventually gave birth to one of America's more prominent Billionaires. Germany invaded Poland on September 1, 1939. In his book, 'Am I Being Too Subtle?', Sam Zell chronicles the story of his life and subsequent meteoric rise to success in America.
Episode 46, 05/14/2022: DOTCOM Secrets - How To Funnel Money Into Your Company
He essentially started out selling potato gun plans online. He placed some Google Ads to drive traffic to his site. Sold potato gun plans for more than it cost to advertise and realized a profit. Then Google changed the advertising algorithm and pricing that turned Russell Brunson's profit to a near-term loss. The solution to this near-term problem? In short, upselling. Eventually, Russell Brunson became a co-founder of 'ClickFunnels' with partner Todd Dickerson. Brunson's book, 'DOTCOM Secrets', is itself a sales funnel describing and explaining how to build sales funnels for your company's products. 'DOTCOM Secrets' is a fascinating journey into the intersection of web technology, sales and business in general. Afterall, revenue (and profit) is king.
Episode 45, 05/01/2022: Five Ideas To Help 10X Your Learning
Technology continues to increase the pace of change in the world. Humanity's ability to adapt to change can affect one's relevance, success, and even survival in a swiftly evolving world. From climate change to inflation to digital currency to space travel to intelligent automation, there is quite enough change for us to try to comprehend these days. We no longer have 10,000 hours to become experts in all of the things we need to master in order to survive and thrive in the present, much less the near-future. Investing in yourself and your continued learning is more important now than ever. In this podcast, Dr. Caple and I discuss some potential ways we might be able to 10X our learning to try to keep pace with the change happening in the world today.
Episode 44, 04/24/2022: Three Principles Governing Explosive Personal Growth
Her Class is 'Barbarian'. Her Level is 1. Race is 'Tiefling'. Background is 'Wildling/Outlander'. This is a beginning sketch of Dr. Caple's Dungeons and Dragons character, 'Leroy Jenkins'. She's tough and bold, chaotic neutral, and ready to take on whatever adventures her Dungeon Master throws at her…ahem. Believe it or not, all of this relates to her three principles governing explosive personal growth. I command you to grow! So read and listen on…
Episode 43, 03/27/2022: Blue Ocean Strategy
In 1908 there were 500 automakers trying to bring the new, innovative combustion engine technology to market by focusing on the high-end, luxury market . This resulted in a 'red ocean' of competition as these automakers struggled to out-maneuver each other to sell to the burgeoning market of people willing to forgo horse-and-buggy transportation in favor of the combustion engine. When Henry Ford entered the business, he was able to create a 'blue ocean' of opportunity, one characterized by no competition, by innovating on simple product offerings, assembly line optimizations, and cost innovations all reducing price to a point where choosing a Model T over horse-and-buggy was almost a no-brainer. Ford Motor Company had created a blue ocean market opportunity worth billions of dollars.
Episode 42, 02/21/2022: Verbal Judo - The Gentle Art Of Persuasion
Continuing in our mindfulness theme, which we kicked-off last episode in Kansas City, we are now discussing my top 5 takeaways from the book, 'Verbal Judo'. It turns out that our mindset, attitude, body language, and even our verbal communications are critical soft skills to be in good command of while executing your plan to achieve your big, scary dreams. In this episode, we focus a bit on critical verbal communication skills.
Episode 41, 02/07/2022: The Mindfulness Series
As synchronicity would have it, many different streams of 'mindfulness' have meandered my way in the last few weeks and months. As a result, Cindy and I thought it would be beneficial to explore the concept of 'mindfulness' in the next few podcast episodes, especially as it closely relates to a few books I've read recently. In this podcast episode, which takes place at a friend's house in Kansas City, Kansas, Cindy gives us a high-level overview of what mindfulness is, how to approach it, and why it's important and beneficial in our professional lives.
Episode 40, 12/26/2021: Cult of the Purple Cow
For those familiar with the 'Cult of the Dead Cow' (cDc), this episode title is just a nod to cDc even though it has nothing really to do with the cDc or computer security. However, one could make the leap that we are ultimately trying to 'hack' our way to success by creating 'Purple Cows'. I recently read Seth Godin's book, 'Purple Cow', which is actually about marketing and advertising. Seth Godin essentially asserts that only members of the 'Purple Cow Cult' (my term) will survive and succeed in the new era of online sales and marketing. Here are my top 5 takeways from this book!
Episode 39, 11/28/2021: Sales For Noobs
In my opinion, no matter what your profession, you are involved in sales of some sort. We all find ourselves trying to sell an idea, personal position, product or service at various points in our personal and professional lives. The person with the best sales skills generally wins in advancing their position and closing the deal. 'Sales For Noobs', by John Sterling, is a great introduction to this much needed skill.
Episode 38, 11/7/2021: My Interview With Global Entrepreneur Jeff Hoffman
In honor of this week being Global Entrepreneurship Week, I am THRILLED to share my recent interview with Chairman of the Board of the Global Entrepreneurship Network, Jeff Hoffman. Jeff is a highly successful serial entrepreneur with a wealth of experience. He is also an awesome story teller! So please enjoy some of Jeff's anecdotes about his experiences being an entrepreneur.
Episode 37, 10/17/2021: 'The Road To Success': The Journey's The Thing
This month I had the privilege of talking with Brandon T. Adams about his book, 'The Road To Success', which he co-authored with his wife, Samantha. These two entrepreneurs sold their belongings and left Iowa to create a television series called 'Success In Your City'. They almost went broke, got married along the way, made hosts of new friends, and even won an Emmy on their journey. I apologize before hand for the poor audio quality, but the content's the thing!
Episode 36, 10/10/2021: 'Scale': To Infinity And Beyond
Authors of the book, 'Scale', Jeff Hoffman and David Finkel, share their collective wisdom on scaling companies from startup to large corporation. Hoffman and Finkel are both successful entrepreneurs in their own right. 'Scale' identifies commonalities amongst most, if not all, businesses and identifies key strategies companies can follow to realize exponential growth in their business. In this episode, Dr. Caple and I discuss the seven core principles outlined in this book for realizing exponential growth in your business.
Episode 35, 9/13/2021: Let's Talk About Seafaring…'With Reckless Abandon'
While eating lobster at a 'Lobster Bake' in Rockland, Maine last week, I stumbled upon a gem of a man and author of the seafaring book, 'With Reckless Abandon'. In his book, I picked-up some awesome tips for how to live, and perhaps even fund, a life lived with reckless bandon. Captain Sharp's book had me giggling out loud throughout, while I experienced first-hand the Maine weather, water and people he describes in his book. In this podcast episode, we recount our visit to Rockland, Maine, our visit to the 'Sail, Power and Steam Museum' there, and my brief encounter with museum curator and author, Captain Sharp, learning about the adventures of Admiral MacMillan in the Arctic.
Episode 34, 8/29/2021: 'Homo Deus - A Brief History of Tomorrow' by Yuval Noah Harari
The previous podcast's prognostications have hereby been revised to say that Homo sapiens will not be made slaves to super-intelligent technology; Rather, Homo sapiens will simply be made irrelevant by super-intelligent technology. From problems associated with Global Warming to mankind being made irrelevant vestigial biological organisms by super-intelligent algorithms, I am starting to question the overall expedient to man's never-ending quest for technological innovation.
Episode 33, 8/15/2021: 'A Brief History of Artificial Intelligence' by Michael Wooldridge
Intelligent machines will turn humans into slaves by the end of next year. Just kidding, that is likely not ever going to happen. It's interesting to think how R2-D2 and C-3PO delighted us for so many decades as intelligent machines that not only worked along side humans as intelligent servants (if not friends), but also helped humans wage war against the 'Dark Side'. Yet, how fast did the idea of benevolent machine intelligence get subsumed by the idea of robot overlords, ala 'Terminator'. This book helps to dispell cultural beliefs inculcated by both of these movie myths. Yet, I wonder…
Episode 32, 7/26/2021: 'The Hundred-Page Machine Learning Book' by Andriy Burkov
If you are trying to learn the nuts-and-bolts behind the machinery of Machine Learning (ML), like I am, then this is a nice, short book to dive into. Don't let the brevity of the book fool you, though. This book is 130 pages of pure rubix cube type thinking. This book takes a bit of work to digest, and I am still trying to assimilate Chapters 1 and 2, to be honest. Nevertheless, I feel that great things will come from persistence in understanding this material, as it has caused Cindy and I to ponder what exactly constitutes the word 'Intelligence' in 'Artificial Intelligence (AI)'; and further, is Machine Learning truly a waypoint on the path to AI or AGI (Artificial General Intelligence)?
Episode 31, 7/12/2021: 'Genius Makers' - Marketing Artificial Intelligence
Why try to get hired by a company as an Individual Contributor (IC) when you can team-up with a few colleagues, start a business, and sell your business to a big tech firm for $44 million? You don't need a product, inventory, income or even a business plan. This is exactly what Jeff Hinton and two of his students did when they founded DNNResearch and got bought by their highest bidder - Google. Turns out that to be worth that much money, however, your company has to be on the fringe of starting a technological revolution (like 'Artificial Intelligence'), as Cade Metz eloquently and meticulously describes in his book, 'Genius Makers'.
Episode 30, 6/8/2021: 'The Talent Code' - Exploring Paths To Greatness
You've undoubtedly heard the old adage, 'practice makes perfect.' Daniel Coyle, in his book, 'The Talent Code,' explains the biological imperatives behind the act of practicing a task over and over in order to build-up a skill in a certain area. 'The Talent Code' explains that practice, and deep practice in particular, helps to build-up fatty tissue called myelin around neural connectors in our brains, helping to retain data between neural transfers and improving data throughput in the process. So one mystery unlocked, I suppose, but what motivates us humans to put in the amount of work required to beef up our myelin to such a degree that we can actually become great at something?
Episode 29, 5/31/2021: Excellence To Infinity And Beyond: 'Creativity, Inc.'
Driven by a singlular passion to create the world's first feature-length CGI (Computer Generated Image) movie, Dr. Ed Catmull followed his dreams from the completion of his PhD at the University of Utah, to the New York Institute of Technology, to George Lucas' Lucasfilm, to being a founder of Pixar and getting to work with the likes of John Lasseter, Steve Jobs, and ultimately Robert Iger at Disney. Creativity, Inc. not only documents the story of the creation of Pixar, but primarily shares lessons-learned about how to be a great Manager and Leader while also nurturing and fostering creativity (and excellence) within a business organization.
Episode 28, 5/3/2021: Wisdom From The Heart of Iraq: 'The Richest Man In Babylon'
Ancient Mesopotamia gave rise to one of the earliest and richest cultures in the world - Babylon. Even then, mankind struggled with how to best play the financial game they were born into with the cards life had dealt them. Today, the game continues. The book, 'The Richest Man In Babylon', provides a very simple, yet deceptively complex, game plan for winning the financial game of life. Shall we play (and win) a game?
Episode 27, 3/29/2021: 'Flash Boys': Swimming In The Dark Pools With The Sharks
The Dow and NASDAQ are at all time highs. How do all of these stock market exchanges actually work, though? After reading this book I think I have a better idea, and what an interesting high-tech place the stock exchanges are…
Episode 26, 3/16/2021: Personal Voyages Into Leadership
'The animals of complacency and lethargy may be devouring me. I must therefore demonstrate that 'Rhino Spirit' and keep charging!' This was kind of my vision statement (or motivational phrase) for a while. I built this leadership statement by paraphrasing some concepts presented by a motivational speaker I once heard in college. In this podcast episode, Dr. Caple provides a tiny (albeit somewhat sleepy) coaching session on how to create a Personal Leadership Statement that will help you change the world.
Episode 25, 2/23/2021: An Interview With Author David Moore Robinson
It has always seemed rather obvious to me that physical activity is really important in maintaining physical health. It has not always been so obvious to me the relationship between diet and health. In fact, the first half of my life I was pretty much on a see-food diet - whatever I saw, I ate. It took a pretty significant catalyst in my life to make me start thinking more critically about the things I ate. David Robinson's book, 'My Unremarkable Brain,' helps to further exemplify the importance of diet as not only sustenance, but also medecine.
Episode 24, 2/16/2021: 'Let My People Go Surfing,' by Yvon Chouinard
Yes America, apparently it is possible to find a job that lets you surf at lunch time. Look no further than Patagonia, the eco-conscious, family-oriented business culture started by Yvon Chouinard in Burbank, California in the early 1970's. This book ('Let My People Go Surfing') about the company's early beginings, how it survived an almost devastatingly tough period in 1991 yet came out a sustainably growing, stable company on the other side, provides some great philosophies all companies should consider weaving into the fabric of their own corporate culture.
Episode 23, 2/9/2021: A Mooving Podcast About Sustainable Farming
Last week we spent some time at Ovoka Farm in Paris, Virginia, learning a few things about what it takes to run a working livestock farm. And come to find out, it ain't easy. However, Cindy had an amazing time learning about raising livestock from her sister, Karen (a former high-powered attorney from Chicago), and came away energized by the whole experience with a desire to 10X her life raising livestock and working the land in a sustainable way.
Episode 22, 2/1/2021: Valley Boy And The Maltese Falcon
The Maltese Falcon is one of the largest and fastest sailing vessels in the world. She is a marvelous example of technological innovation allowing for single-handed operation on the 'Big Briney.' After catching a glimpse of S/Y Maltese Falcon online, I had to find out more about her owner, which led me to the reading of 'Valley Boy - The Education of Tom Perkins'. Welcome to the world of high-tech venture capital (VC) investing. And it all started with Georges Doriot at Harvard Business School…
Episode 21, 1/19/2021: 'The Ride Of A Lifetime' by Robert Iger: How To Chart An Incredible Career
Robert Iger starting working for ABC 45 years ago as a young Studio Manager. I'm quite sure that when he started his job at ABC he had no idea where the journey would take him, culminating with his leadership role as CEO of Disney. While at Disney, Mr. Iger has added tremendous value to the Disney brand by acquiring highly creative and energetic companies such as Pixar, Marvel, Lucasfilm, and 21st Centry Fox, melding these companies into a creative juggernaut much greater, and more valuable, than the sum of their individual parts.
Episode 20, 1/5/2021: 'The Snowball' by Alice Schroeder: Meditations On The Oracle Of Omaha
Can you imagine being a Stock Broker in 1929 during one of the largest stock market crashes in American history? Howard Buffett, Warren Buffett's dad, started working as a Stock Broker in 1927. Warren Buffett was born just ten months after the great stock market crash of October 29, 1929. He was the second child of Howard and Leila Buffett. Hard financial times and plunging stock (and dollar) values framed the background of Warren Buffett's entrance into the world…a world in which he was soon to dominate.
Episode 19, 12/16/2020: 'The Age Of Spiritual Machines' by Ray Kurzweil
Continuing in the same vein as last week's podcast episode, we discuss Ray Kurzweil's 1999 book, 'The Age Of Spiritual Machines'. The pace of technological innovation sometimes seems like it will never abate, but at the same time, Gordon Moore's Law (doubling of computing speed every two years) seems to be drawing to a physical end. Will the future of humans be subsumed by our increasingly advanced technological innovations, or will we eventually find balance in life?
Episode 18, 12/07/2020: Thinking About Human and Machine Learning
This week we talk about Josh Waitzkin's book, 'The Art of Learning', and how apropos the learning principles he presents are to what I am currently learning about Machine Learning and AI. Are machines becoming better employees than humans? How can we humans learn more, deeper and faster, to compete against the machines?
Episode 17, 11/23/2020: 'The Magic Of Thinking Big', By David J. Schwarz, PH.D.
Dream bigger, set the bar higher, have a more positive attitude, achieve more. These are some of the themes in this classic book by David J. Schwartz. In this week's episode we talk about how to achieve more on the way to self-actualization.
Episode 16, 11/17/2020: 'The First 90 Days', By Michael D. Watkins
When starting a new job or a new role, the book, 'The First 90 Days,' contends that you have just three short months to prove your worth to an organization or else! While failure to prove your value to an organization after 30 days might not get you canned (at least not right away, perhaps), you could be inflicting a burdensome cost on your employer. Dr. Caple and I discuss various aspects of this career enhancing book.
Episode 15, 11/10/2020: Lessons From Billionaire Stephen A. Schwarzman
'The best executives are made, not born.' This particular takeaway from Stephen A. Schwarzman's recent book, 'What It Takes', brought up an interesting point of discussion between Cindy and me about success and IQ. In this podcast episode, we discuss 6 of my core takeaways from Stephen Schwarzman's book.
Episode 14, 10/27/2020: An Interview With Multihull Pioneer - Jim Brown
Jim Brown got his start designing and building sailing trimarans from friend and mentor, Arthur Piver, near Sausilito, CA in the late 1950's. Jim's foray into his career as 'trimaran test pilot' is well documented in his entertaining book, 'Among The Multihulls: Volume I'. In this Dream 10X podcast episode, however, we learn more about the story of Jim's early childhood leading up to the story in this book. I think this as-of-yet untold story of his early youth is just as fantastic and entertaining as his book!
Episode 13, 10/19/2020: SUP For Oysters
The oyster population in the Chesapeake Bay has declined roughly 99% since the late nineteenth century. Chris Hopkinson, the Chief Strategy Officer at Ready Education, undertook a 9 day adventure to stand-up paddle board (SUP) the entire length of the Chesapeake Bay to raise awareness for this clear-and-present danger facing the Country.
Episode 12, 10/13/2020: Are You Motivated?
'Knob Caple, are you motivated?!?!' A 'knob' is a derogatory term for a freshman at The Citadel - The Military College of South Carolina. I must have heard that question a hundred times a day my Freshman year. 'Sir, motivated, motivated, motivated, sir, F-Troop!!!' was always my programmed response. F-Troop was the best damn company in the Corps of Cadets whilst I attended this fine institution, but perhaps I digress…
Episode 11, 10/5/2020: The Wizard Of Oz: Nick Jaffe
Sailor, photographer, techpreneur, artisan, leather craftsman, adventurer and overall renaissance man from Australia, Nick Jaffe, shares some deep insights into adventure as art and living an authentic life.
Episode 10, 9/28/2020: Eco-Challenge Fiji Survivor: Gretchen Reeves
Professional Mountain Biker and Adventure Racer, Gretchen Reeves, talks about getting her start as a professional athlete in Vail, Colorado and how she transitioned to Adventure Racing, where she recently participated as a member of 'Team Out There' in Amazon Prime's Eco-Challenge Fiji Television Series.
Episode 9, 9/21/2020: Ketchup On Mars
Good tasting, nutritional adventure food is critical to achieving success in 10X-sized adventure endeavours, like interplanetary travel. Our next guest has done some research on ways to make space food more portable and palatable in support of space colonization. A PhD in Molecular and Cell Biology and serving as a Lecturer at the University of Canterbury in Christchurch, New Zealand - please meet Dr. Sarah Kessans.
Episode 8, 9/13/2020: Buskey Hard Cider and Ben Franklin
As small businesses around the world struggle to cope with new rules and social norms resulting from COVID-19, Buskey Cider pivots to ensure the continued success of their burgeoning cidery business. While talking to Will and Elle Correll about their business, we discovered a shared appreciation for some of the more obscure words and phrases made interesting, if not popular, by Benjamin Franklin.
Episode 7, 9/8/2020: Art, Tattoos and Politics
Following her passion for art, Kelly Green discusses working her way up through the tattoo industry in Connecticut. She is now trying to become an influencer in the tattoo industry, on the legislative side, by running for State Senator in the 2020 November elections.
Episode 6, 8/25/2020: From Intrapreneur To Googler
Our guest this week, Dave Rensin, is a Senior Director of Engineering at Google. Dave talks to us about remote work during the 'new normal', the internet tech bubble in the late 1990's, Palm Pilots, startups, concert piano, the value of persistence, and more.
Episode 5, 8/18/2020: Grow Nuts…Not Soybeans
With a joyous chorus of frogs, crickets and cicadas singing in the background on his farm in West Virginia, we talked with Jamie Byron about his business ventures and passions for natural ecosystems. Jamie Byron is a rower, MIT graduate, TEDx speaker, and co-founder of start up, Grove Labs, which included investors such as Gary Vaynerchuk, Tim Ferris and many others. Jamie has a passion for physics, engineering, nature, and technology. When combining these, he and his colleague, Gabe Blanchet, built an aquaponics system in his dorm room which was the foundation for his Grove Labs start-up - building home systems to help people grow their own food.
Episode 4, 8/12/2020: Stay Upright, Go Straight, Finish Strong!
In Episode 4 of our Dream 10X podcast, we talk to athlete Pam Boteler, who has played a key role in advocating that women be allowed to compete in Canoeing at the international level. Pam is the President and Chief Paddling Enthusiast at WomenCAN International, a Consultant and Co-Director at The True Athlete Project and a Program Manager at the US Department of Defense. She was the first woman to compete in canoeing at the 2000 US National Sprint/Kayak Championships, competing against the men in the intermediate class, which was a bridge class for men jumping from the junior to senior rank. She left with a gold and bronze medal. She has been a key player in paving the way for equality and equity for women in Olympic and International Canoe Racing as an athlete and activist. After 17 years of lobbying for inclusion, in 2017 the IOC announced inclusion of women's canoe events equal to the men for the Tokyo Olympics, for the first time ever.
Episode 3, 8/4/2020: The Jordans Come To Dinner
Episode 3. The Jordans joined us for dinner. Steve, Liz, Vaughn and Aidan talk to Dr. Caple and I after dinner to discuss what dreams, life ambitions and success mean to them. Every body arrives at their life's mission through a completely unique set of circumstances, events and drivers. It's especially refreshing to hear the perspectives of Aidan (15) and Vaughn (16) as they look down the road of their lives to the horizon of possibilities.
Episode 2, 7/29/2020: A High Schooler's Perspective And Life's Ambition
Episode 2 focuses on a youthful perspective of the future relative to the COVID-19 present. Dreaming about what's possible is important in helping to have hope about one's future post COVID-19…and High School. Evelyn Grace shares some of her perspectives on the status quo as a rising High School Senior and on trying to find her path in life.
Episode 1, 7/23/2020: Dare To Be Great
In our very first podcast episode, we talk about some of our earliest dream as young kids just setting out and hungry to make a mark on the world. Sometimes, making a big dream reality just doesn't happen, but the process of chasing the dream will inevitably change you for the better.