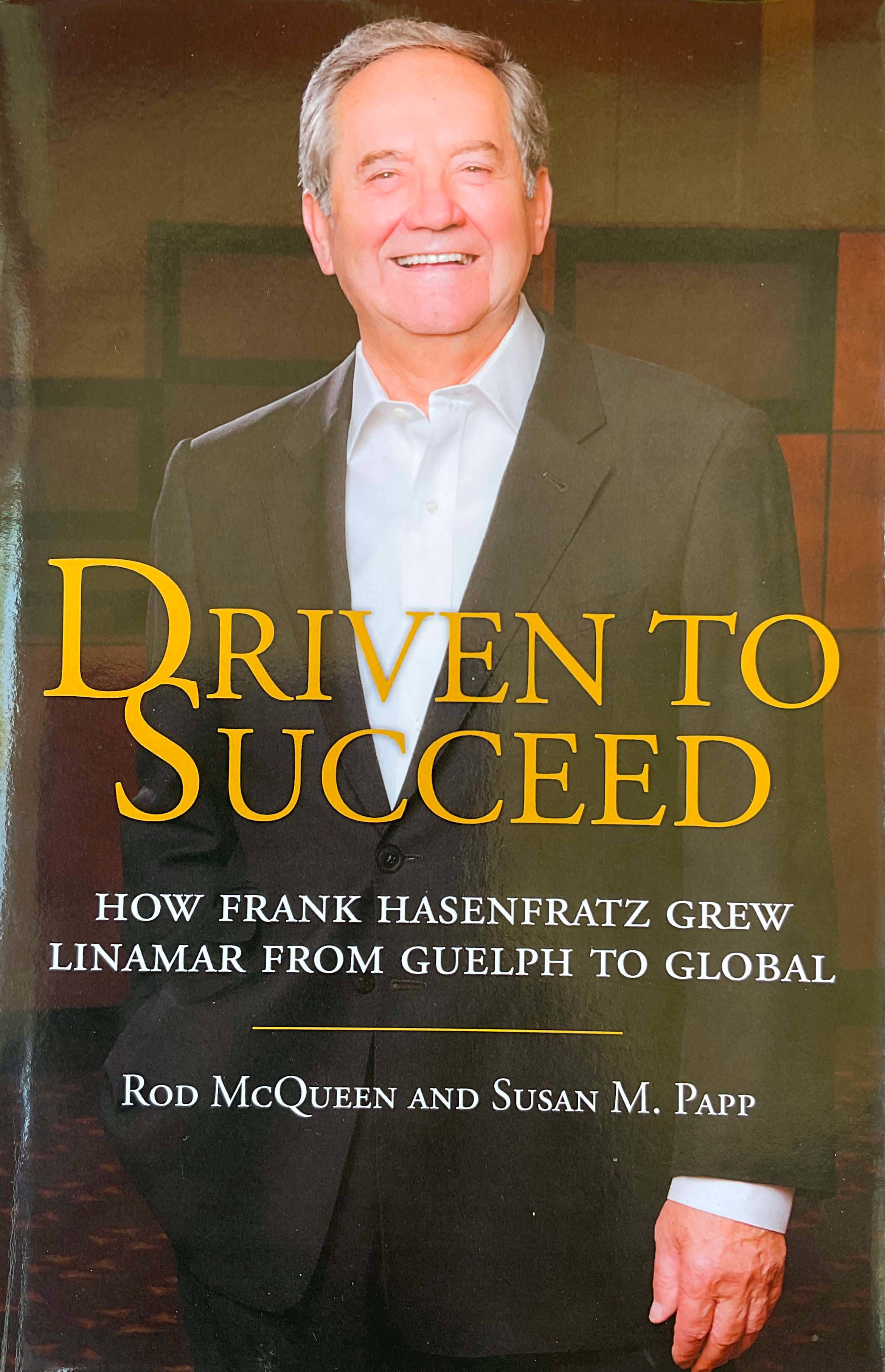 June 13, 2023
Driven To Succeed
There was something about the discipline, about the total concentration of the team focusing on one task, one goal, that drew him to the sport [of rowing].'Driven To Succeed', by Rod McQueen and Susan M. Papp, pg. 40
Introduction
Frank Hasenfratz was of German heritage growing up in Hungary post World War II. The Russians, although largely retreated from their offensive to help contain German aggression, had left communist control in Hungary, which Frank (Ferenc in Hungarian) would soon learn to resent. He was able to learn how to make machine parts through an apprectice program. He became a respected soldier in the military who helped in the Hungarian resistance to communist control. He fled Hungary and ended up in Canada where he had a relative who helped him get on his feet after a time of living in train stations and washing cars for money to survive.
In trying to learn and understand how one can bring about professional and financial success in life, I find it beneficial to look at the career arc of successful immigrants - people how build astounding success from practically nothing. People like Sam Zell and Frank Hasenfratz discovered, or brought with them in their DNA, the keys to success. Their lives have left clues about the keys to success.
What do you think about these possible success clues from Frank Hasenftaz's life?
Passion Over Rules
Frank seems like he was a passionate rule breaker. When he was learning his trade of tool machining, he discovered the sport of rowing. In Hungary at the time, rowing teams were sponsored by companies and you could only row for the team associated with the company you worked for - communist rules. Further, communist rules dictated who you could work for and you were not allowed to switch companies. However, Frank learned that the best rowing team was associated with a company he did not work for, and he wanted to row on the best team. So, going against the advice of his employer, he left to go work with the company that had the best rowing team.
Sure enough, he got in big trouble with the government.
Frank was also in the Hungarian military. When he learned that the communist government was becoming more powerful in Hungary, he helped in the uprising against the new government control. When the uprising was put down, he was surely going to be brutally punished for participating in the uprising, as some of his friends actually were.
This instigated his successful attempt to flee the country.
The ability to break the rules and fight the status quo seems like a key ingredient of Frank's overall success. He fought the rules to become the best rower he could be and he helped Hungary fight communist control, well aware of the possible negative repurcussions in doing so. All of which helped to spark later success in his life.
Continuous Learning
Learning the trade of machine tooling was, I think, a huge game changer for Frank Hasenfratz, and he had to fight to learn it. In Hungary, you had to demonstrate a certain aptitude for learning in order to be admitted to Trade Schools, and Frank was able to demonstrate himself capable. However, his desire to be one of the best rowers in Hungary jepordized his training and education. Then, when he was drafted into the military, he worked nights to complete the education in his trade.
Working to become an expert in the field of machine tooling, even in the face of adversity, was another critical factor of Frank's success.
Right Place Right Time
Guelph was a far cry from Budapest with its towering spires and thermal spas, but here Frank was newly free and able to build a life without fear or favour.'Driven To Succeed', by Rod McQueen and Susan M. Papp, pg. 79
Frank eventually landed in Guelph, Canada, which was a growing Canadian town in the early 60's. He was hired at W.C. Wood, a fast growing company where he was able to demonstrate his technical acumen to his new boss (and company owner).
However, the company eventually let him go when they lost a major contract, which taught him a key lesson.
You might be smarter than the next guy, but when you're working for someone else, and times get tough, your skill level doesn't matter.'Driven To Succeed', by Rod McQueen and Susan M. Papp, pg. 83
Three days after getting let go from W.C. Wood, he got hired at Sheepbridge Engineering where he quickly became frustrated at how poorly that company was being run. His frustration led him to announce to his boss that they either do things better or he was quitting…so they let him quit. However, they did give him a contract they had with Ford to make oil pumps, which Frank firmly believed he could make better and cheaper - even though Sheepbridge would not listen to his improvement recommendations when he was an employee.
Thus began Linamar - with Frank servicing the Sheepbridge Ford contract, making oil pumps in his basement.
Optimism
Frank Hasenfratz seems like he was very confident in his abilities. His confidence came off as over-confidence at times, which was off-putting to many people he came into contact with, like at his first interview at W.C. Wood, where he claimed he could do everything that was aked of him, even fix a problem that the company owner himself could not figure out.
He grew frustrated with the internal bureaucracy at Sheepbridge Engineering and their apparent refusal to want to improve internal processes and the products they were developing. Frank knew he could make the products, such as the Ford oil pump, better and cheaper, but the company simply would not listen to him.
Frank had to leave and start his own company to prove his claims.
When a bad thing happens, just look out the window, there's sunshine somewhere. That's what has happened to me all the way through my life. I looked at the situation in Sheepbridge, and I thought to myself, 'I can do it better'.'Driven To Succeed', by Rod McQueen and Susan M. Papp, pg. 93
Freedom From Bureacracy
Bureacracy is a productivity and morale killer. Frank knew this in his bones. He faced the evil of bureaucracy when the communist government in Hungary decided to give his family's home, and all the furninshings, to another family simply because they were more Hungarian than his German-speaking family.
Frank railed against the bureaucratic business processes at Sheepbridge and failed to make its management see that things could be made faster, cheaper, and better when he was their employee (so much for kaizen).
But in the relative freedom offered by the Canadian Government, Frank was able to shed the bureacracy of previous employers and create a more efficient business - an agile business, where constant improvement and cost-benefit-analysis became an almost daily activity.
In fact, once Linamar became a well established business, Frank started a practice known as Cost Attack Teams (CAT) (pg. 195). These teams would visit Linamar production plants about once a year and analyze every facet of production with a goal of identifying as much cost savings as possible.
In any given year, Frank finds $15 to $20 million in savings across the company.'Driven To Succeed', by Rod McQueen and Susan M. Papp, pg. 195
Conclusion
Success is hard to quantify. The ingredients and steps to re-create a successful career are illusive, but if you look for examples, there are many to examine. In liberal democracies, like Canada and the United States of America, there are many examples of super successful people to look to and to emulate - Warren Buffet, Elon Musk, Sam Walton, Jeff Bezos, Stephen Schwarzman…there is quite a long list of tremendously successful people to read about and learn from.
However, for people outside this world and for those escaping war torn Europe in the 1940's, for example, they had precious few examples to look to and to emulate. People like Frank Hasenfratz blazed their own path from essentially nothing to becoming huge successes, seemingly against all possible odds.
Hopefully, examining the mettle of such people will give us better insight into how to achieve even a fraction of the success they have been able to achieve.
---
The Great Quest 2023
As mentioned in our associated video and podcast, Dr. Caple and I will be taking a break from Dream 10X until early Fall. We will be emBARKing on a quest to row the length of the Potomac River, from Washington DC to the Chesapeake Bay, for a total of about 130 miles (if we make it out to Tangier Island and the weather cooperates).
After that, we are participating in the Molokai to Oahu Paddleboard World Championship, where our three-person team will attempt to paddle the Ka'iwi Channel in under 8 hours.
Why are we doing this?
Advertising and product development/testing for our 'Viking Rows' platform.
To chase dreams
To strengthen the bonds between family members through organized adversity and managed chaos
To create family legends so the grandkids will tell stories about us
To get better and stronger at managing large, scary projects
To feel the Mana of the Ka'iwi Channel and to make new friends
To keep fit and get the Vitamin D we've missed out on these last three years
To become more intimate with our rivers and oceans threw sustainable activities such as rowing and paddling
YOLO
---
Please Support Our Sponsors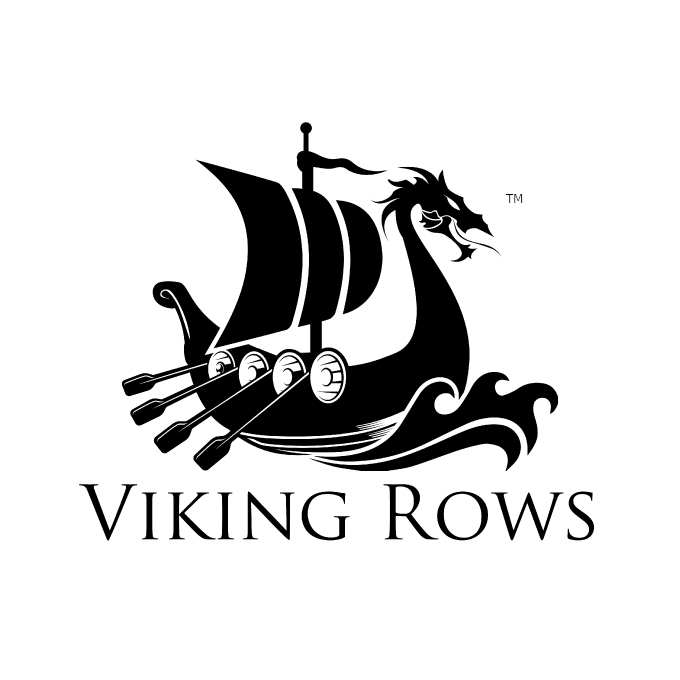 Relevant Links
James Caple BLOG
podcast learning entrepreneurship innovation learning personal growth machine parts Linamar Frank Hasenfratz risk failure immigration Canada success communism capitalism freedom Sam Zell Cost Attack Teams
Dialogue & Discussion