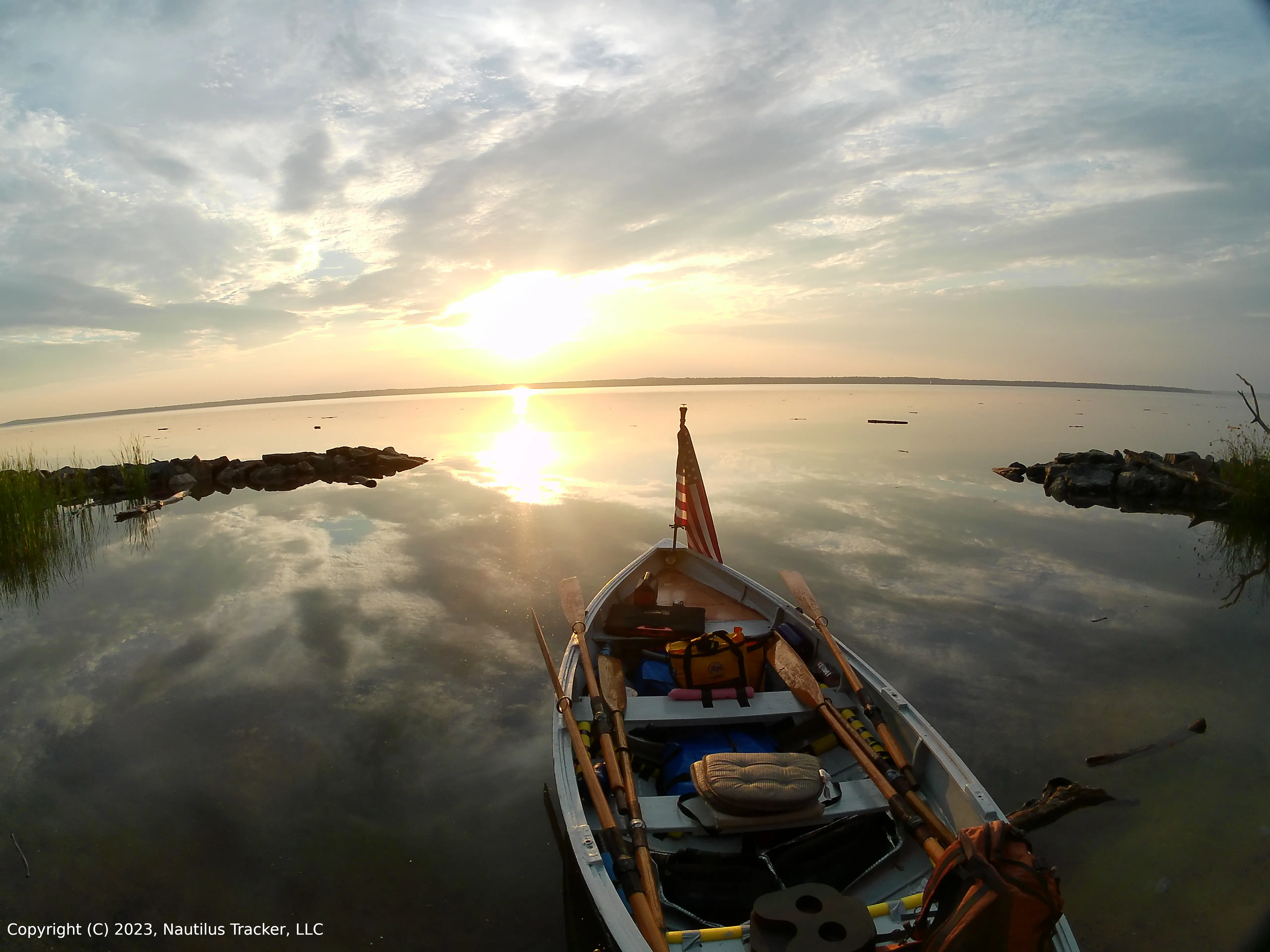 August 25, 2023
Rowing The Potomac River
Introduction
My wife, Cindy, and I set out to row the entire length of the Potomac River on June 29th, 2023. For 12 days, we rowed the Potomac River in palatable segments, starting from Gravelly Point Park in Arlington, Virginia (just across from Reagan National Airport), and terminating at Smith Point Marina on the Chesapeake Bay in Reedville, Virginia.
Over the course of those 12 days we rowed a total of 158 miles.
Rowing the entire length of the Potomac River is one of the virtual indoor rowing challenges we created on our website at Viking Rows. One of the reasons we undertook this project was to row this same route in-person for the first time.
And to the best of our knowledge, we are the first people ever to row this route.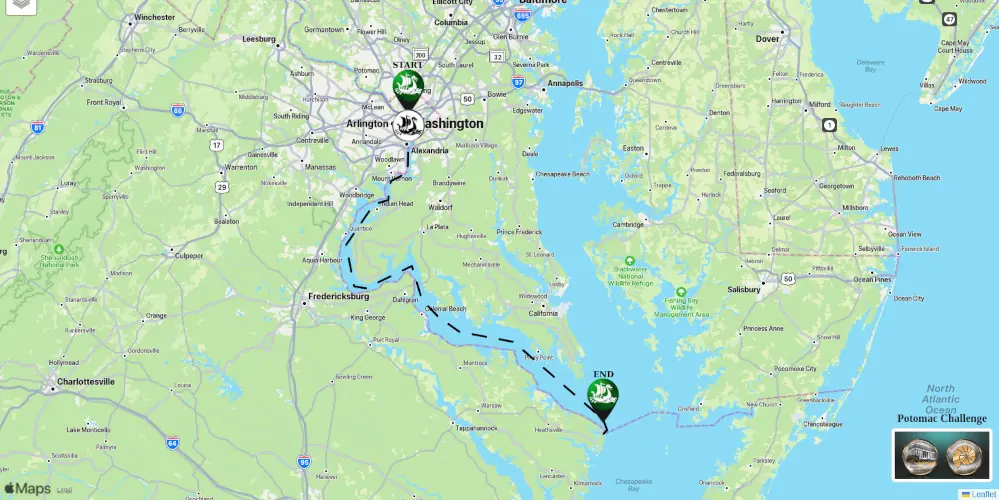 During our journey, we experienced many highs and lows that we share in depth in our podcast and associated video (above).
I'll briefly (or not so briefly) share some of my highs and lows below.
Some Of My Low Points
Logistics
The stress of preparing for our journey was pretty intense. Cindy had moved proverbial mountains to get the time from her work to undertake this trip (and another trip we'll talk about later), and I was behind schedule in getting the boat ready.
We had an immovable start date, as is so often the case in projects.
Cindy was responsible for the project logistics (food, water, lodging, etc) and my responsibility was getting us to the starting line with a seaworthy vessel.
The logistics were complicated by several facets:
There are precious few paddle-in camping opportunities along the Potomac River, especially the further you get down stream. But Cindy did a great job of putting together a working float plan that we were able to adhere to inspite of weather and other friction.
How were we going to carry all of our food and water for the trip in our small rowboat? By the way, we started to come to the conclusion that the Harbo and Samuelson story is a hoax, given the impossibility of carrying enough water in this size of a boat across the entire Atlantic Ocean, when we could not even carry enough to row the Potomac River.
We were signed-up to paddle in the World Paddleboard Championships, from Molokai to Oahu, two weeks following the conclusion of our river row. And for most of our time planning, we intended to drive cross-country to Los Angeles in order to ship our board to Honolulu, immediately following the conclusion of this trip. But this is another story…
Our boat needed lots of love.
Our boat, a well-used gunning dory we purchased from the Chesapeake Bay Maritime Museum, needed restoration prior to being put to sea. In a project such as this, you never know what you might be getting into until the project is well underway. Of course, this project boat required more work than anticipated.
For one, it took months to sand all the old paint off (much of it required the use of a heat gun and lots of scraping). And I got in trouble for doing some of the sanding in our garage…
Then, there was the struggle of rooting-out, and fixing, all of the wood rot. But we got it all done, and just in time, too.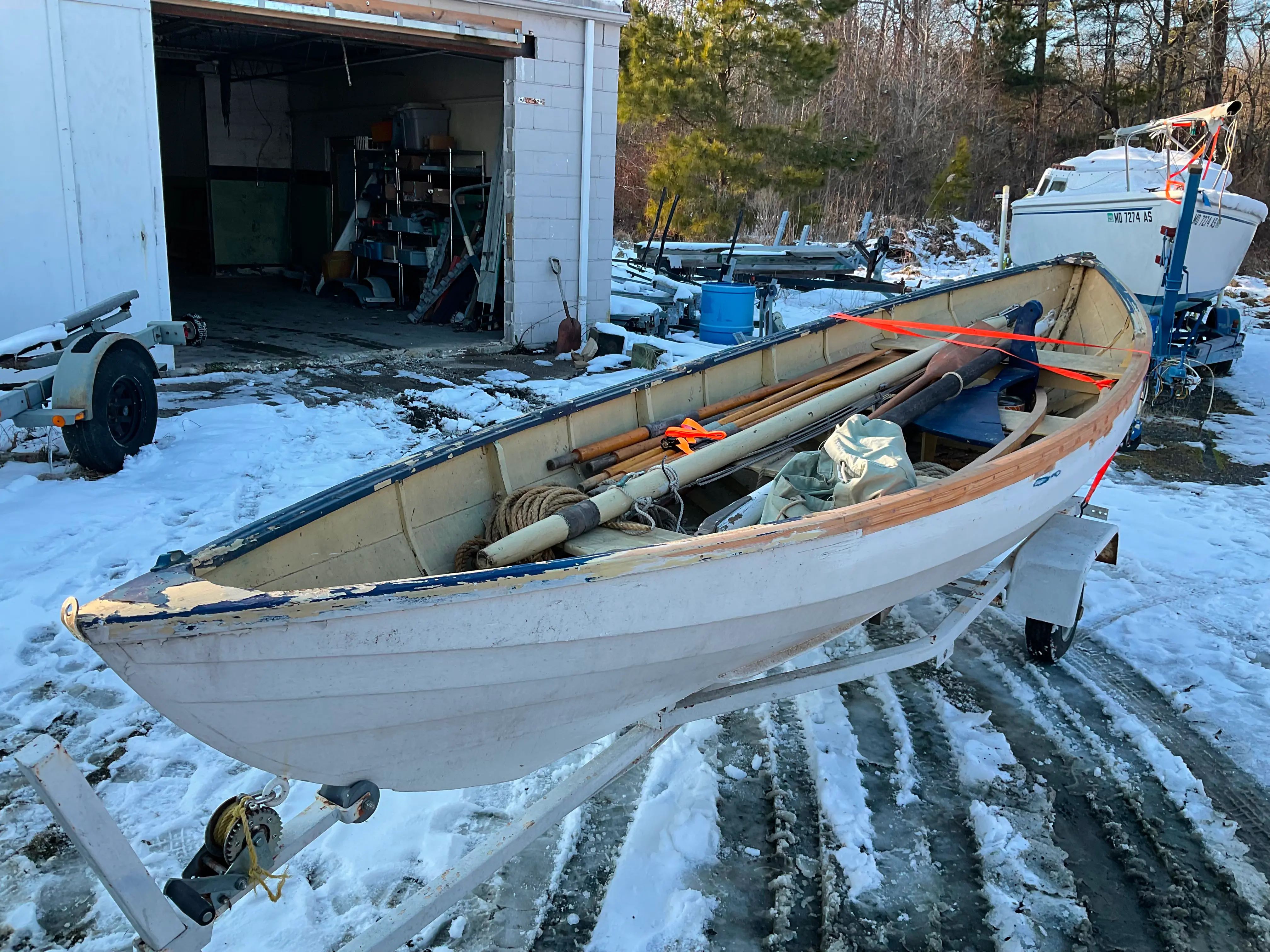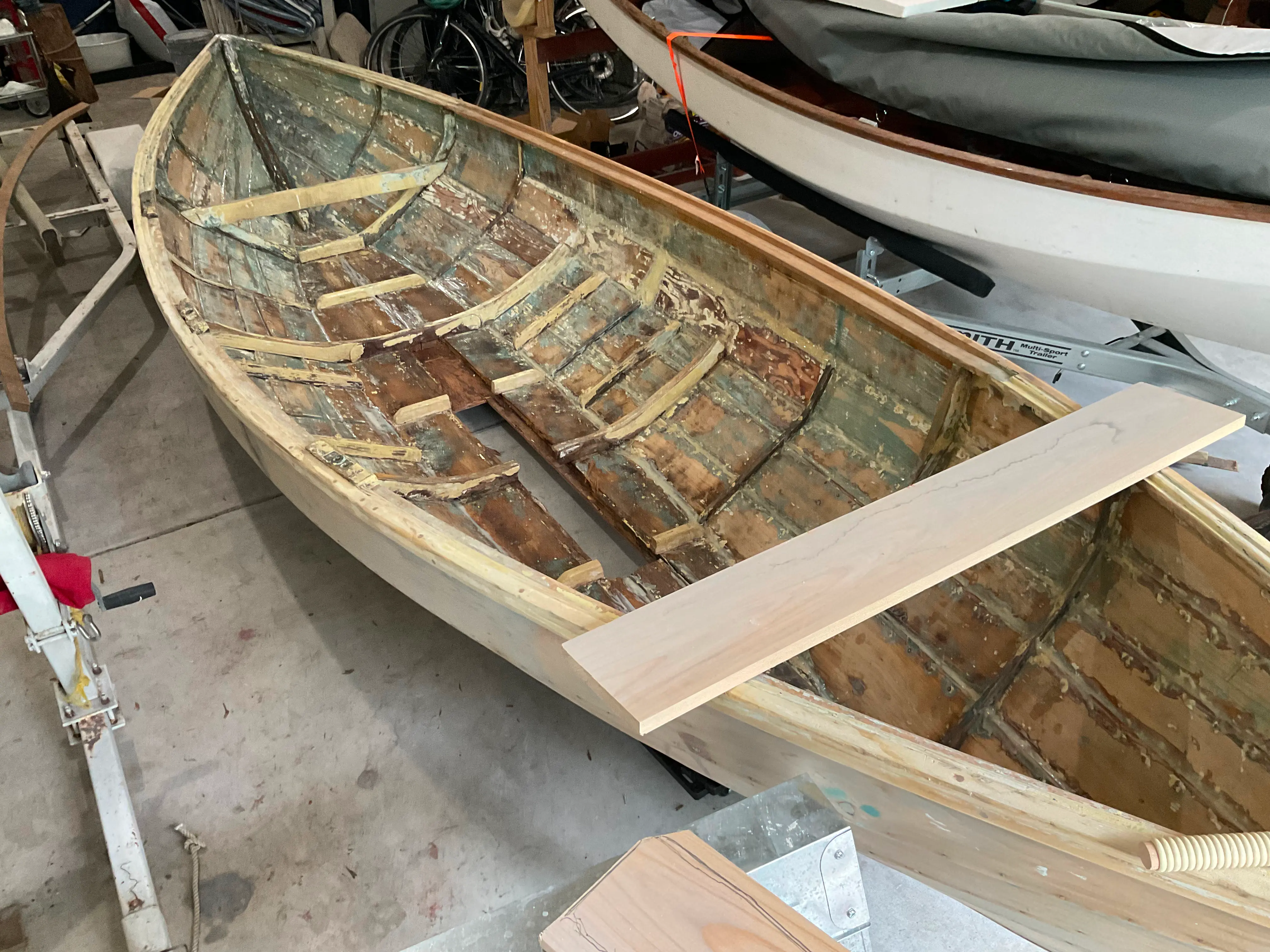 Keeping My Crew Safe
I felt responsible for keeping my crew safe on this trip, which was stressful at times. Constantly keeping a weather eye and trying to make the best decisions with the information at-hand can be a challenge. For example, one day we were scheduled to camp on the Maryland side of the river, which meant crossing the Potomac River. Cindy wanted to see Fossil Beach on the Virginia side before crossing over to Maryland. This went against my better wishes, knowing that storms were expected later in the afternoon, and the Potomac is really wide in this part of the river.
We compromised on a shortened visit before setting out to cross the river to Newtowne Neck State Park. As anticipated, thunderstorms rolled into our area bringing strong winds and ligtening (luckily, we avoided the rain), turning this leg of our trip into one of the more stressful legs of our journey. I really had to dig deep to keep rowing to our campsite against the wind and waves kicked up by the associated nearby thunderstorm.
Getting Stuck On A Sandbar
On our last leg of the last day, as we rowed from Coan River Marina to Smith Point Marina on the Chesapeake Bay, the rough river state caused us to seek safety on a beach. This was disconcerting as we needed to arrive at Smith Point before 2030hrs in order to beat the changing tide that would start flowing out of the Little Wicomico River inlet around that time, making it really difficult to row up the inlet to Smith Point Marina.
We were left with no choice but to wait on the sandbar for the weather to calm down before we could set out on the water again. As we waited, the tide went out completely beaching our vessel. Smoke 'em if you got 'em.
Serenity Now! Serenity Now!
Some Of My High Points
The highs of this trip far outweighed the lows. Here are just some of my most memorable high points…
Spending Time With My Girls
Admittedly, one of the girls I spent the most quality time with was my boat, 'Serenity'. She was built around 1971 and had been through alot. I think my time with her probably represented her first renovation, and she badly needed it. This is the second gunning dory I have restored so far, and I really have a fondness for this durable, safe, well-tested boat design. My only regret is having to remove her centerboard due to wood rot in the floor boards, which I really did not mind too much as we intended to primarily row her (sorry Bungert!).
I also got to spend some time with my two daughters, Evelyn and Claire, who helped me with the renovation. I really appreciated Claire lending a hand and especially her artistic skills in helping to paint Serenity, otherwise the boat would have been a sloppily painted rush job!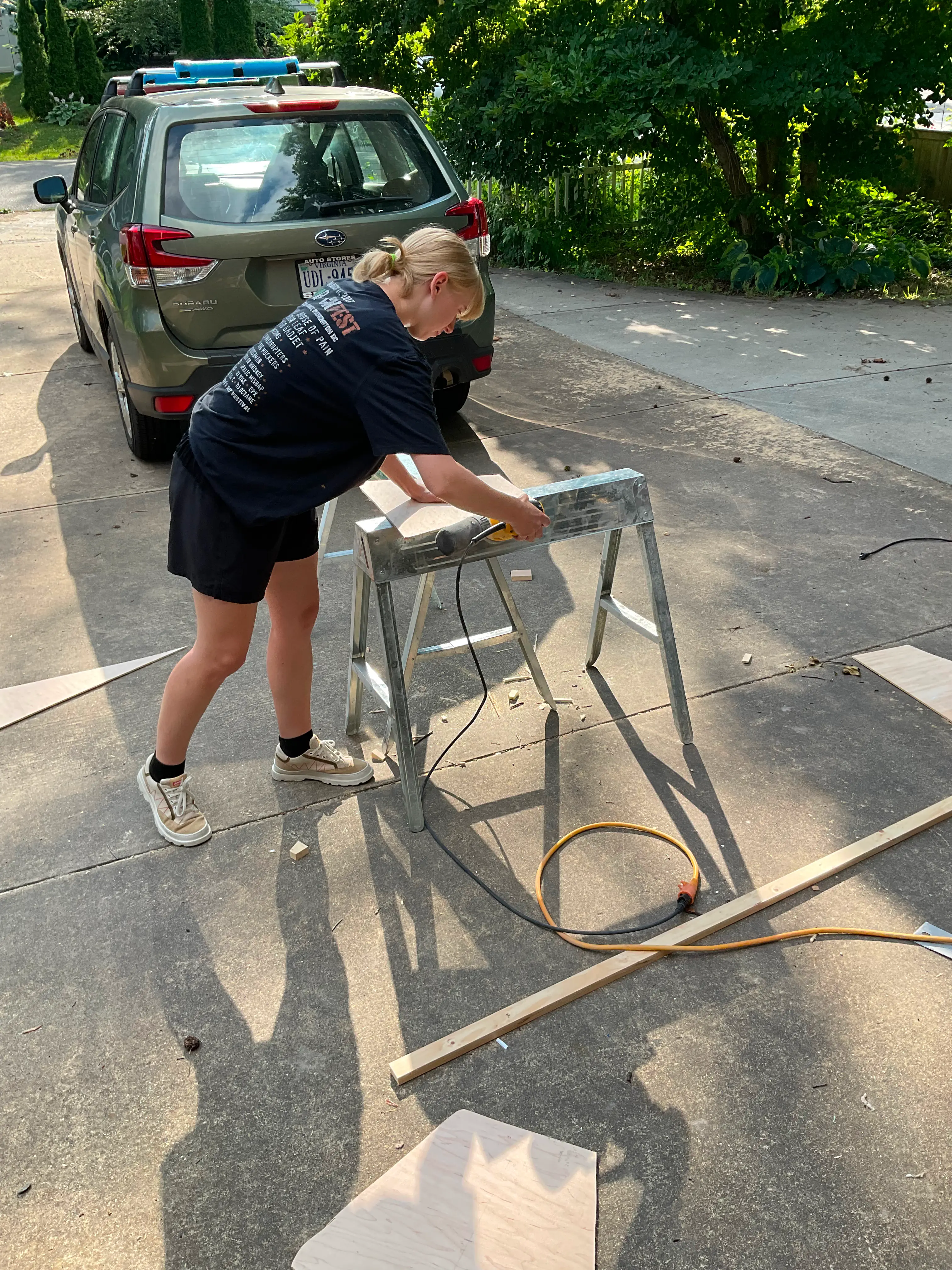 Evelyn helped me give the boat a name and was a huge help in taking care of our house and animals while we were gone, as well as a huge help logistically driving us around to the various local marinas.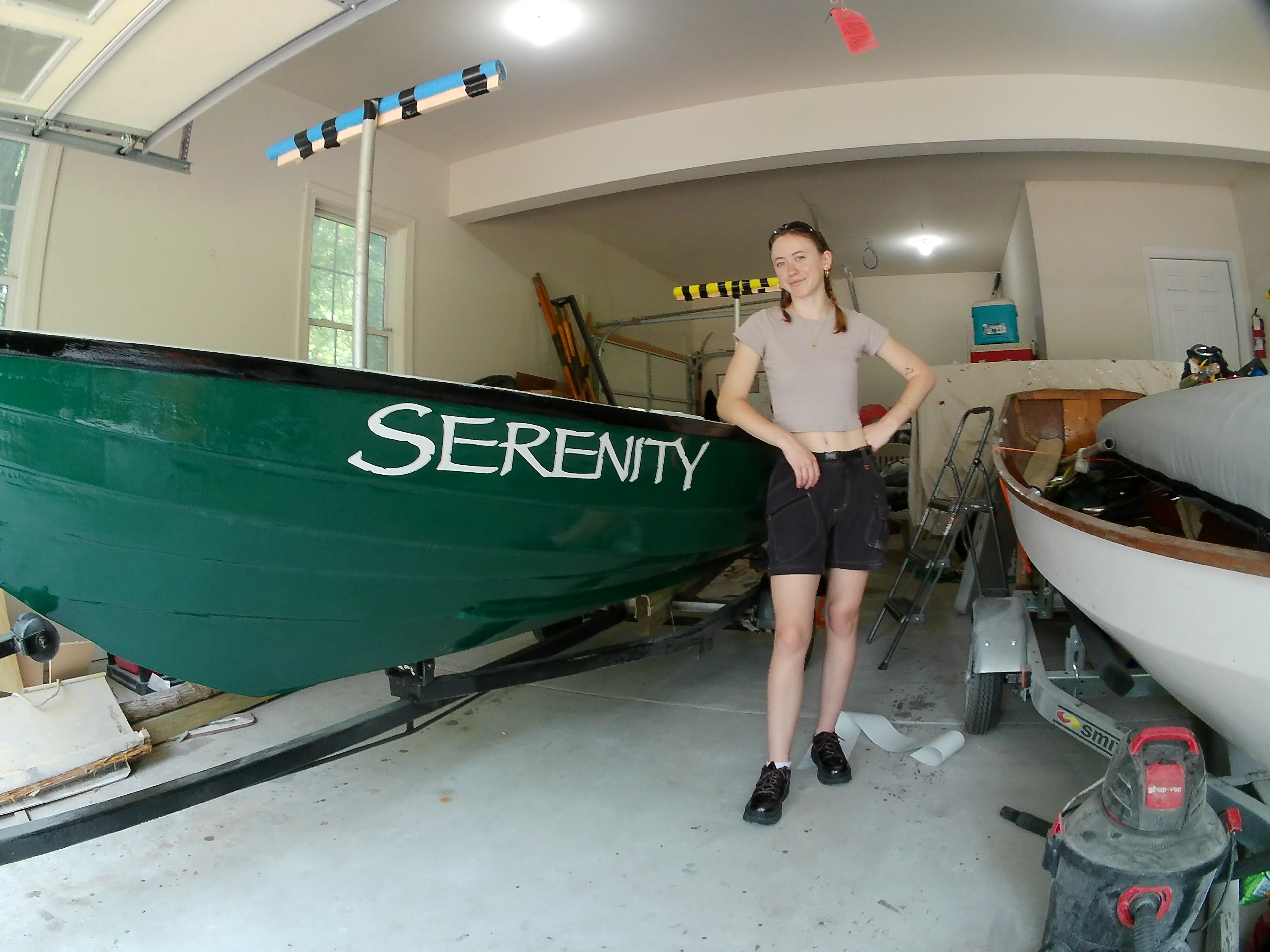 And of course, getting to spend quality time with my wife, Cindy, throughout this whole process created memories that will last us our lifetimes.
Serenity now!
Meeting Ruthann O'Connell At Dennis Point Marina
A fellow oarswoman from Southern Maryland Rowing Association followed our progress and came to Dennis Point Marina, on the Maryland side of the Potomac, to meet us! It was great fun to know someone was following our adventure and was willing to meet us to say hi.
It was alot of fun speaking with her and realizing we know alot of the same rowers in the area.
Thanks again for coming to see us, Ruthann! You were a real morale boost!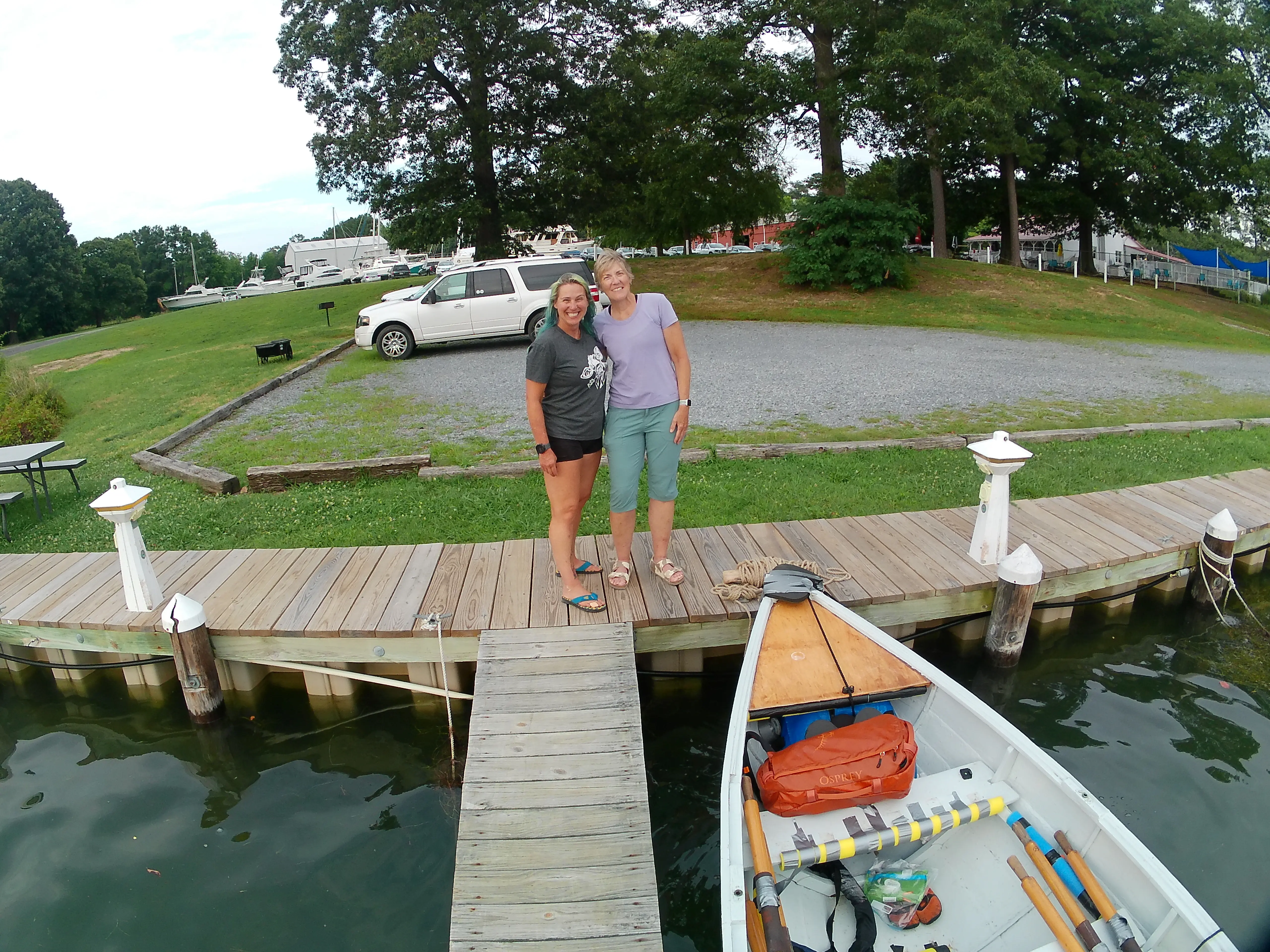 Getting Off The Sandbar
As mentioned above, one of our low points was getting beached on a sandbar on our last day as we waited for the weather to improve (and meanwhile, the tide went out completely beaching us).
I tried to calculate when the earliest possible time might be for us to get off the sandbar and get to the Little Wicomico River inlet, but it was really hard to estimate. Worse case, I figured we would row through the night to get to the Smith Point Marina.
Prepare for the worst, hope for the best.
We were both cautiously optimstic when we started to notice the tide coming back in around 3pm that afternoon. Cautious optimism was soon replaced with ecstasy when we were finally able to push the boat off of the sandbar into the river around 5pm. This meant we still had 3 hours to get to the inlet before the tide started running out again around 2030hrs.
We were still about 8 miles away from the Smith Point Marina. We knew about 3mph was our top speed, which meant we had a chance to just make it, so we rowed our hearts out down the river in a mad dash to beat the tide and to finish our row.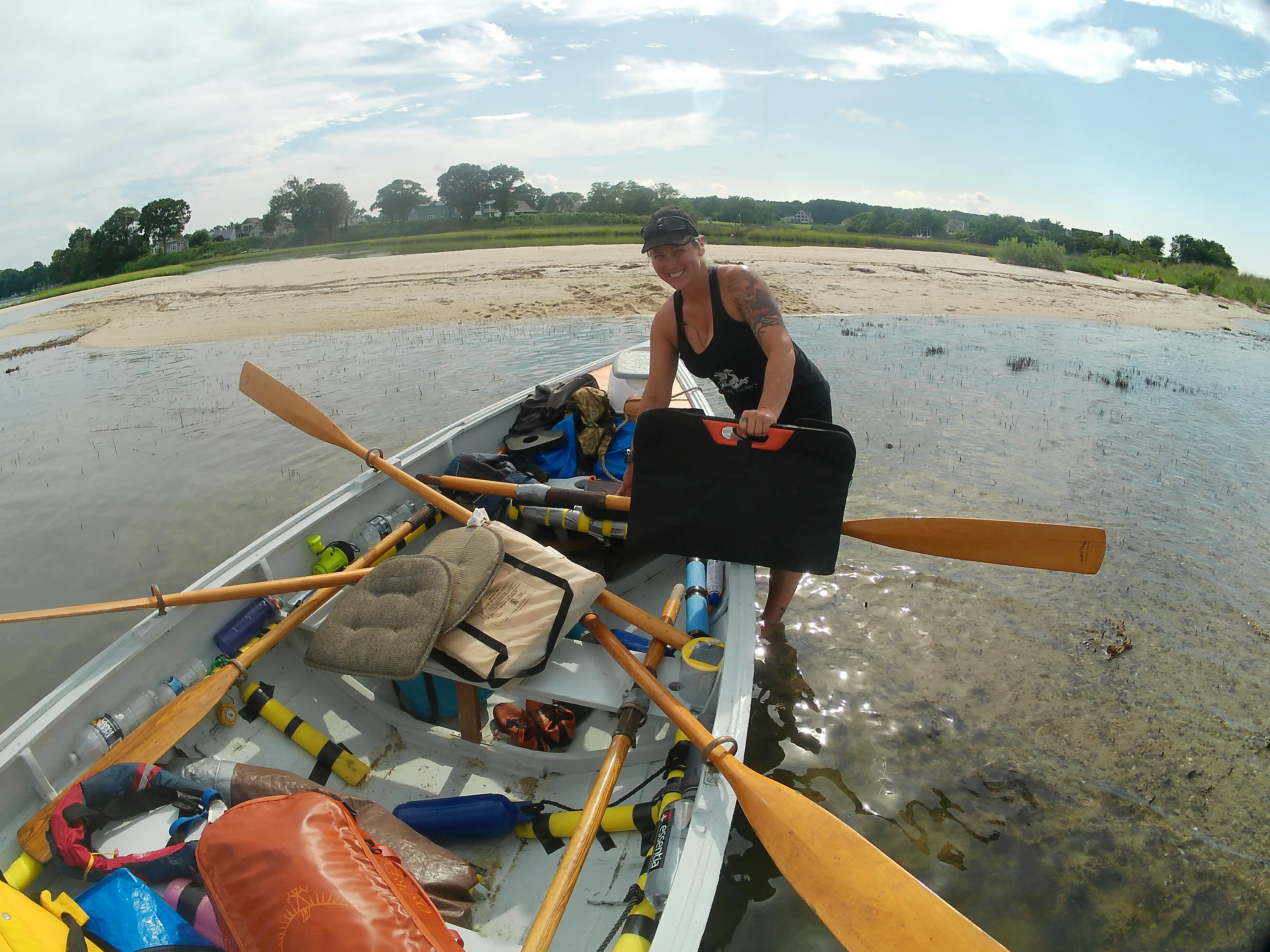 Beating The Tide And Entering Little Wicomico Inlet
Rowing the last 8 miles of our journey, after getting off of the sandbar we were beached on, we made the Little Wicomico River inlet just as the sun was setting and the tide was about to start running out of the inlet.
We had beat the tide, relished the remnants of the day on the water, and rowed into Smith Point Marina joyously tieing up our boat to the dock for the last time this trip.
It was a (mostly) really fun adventure.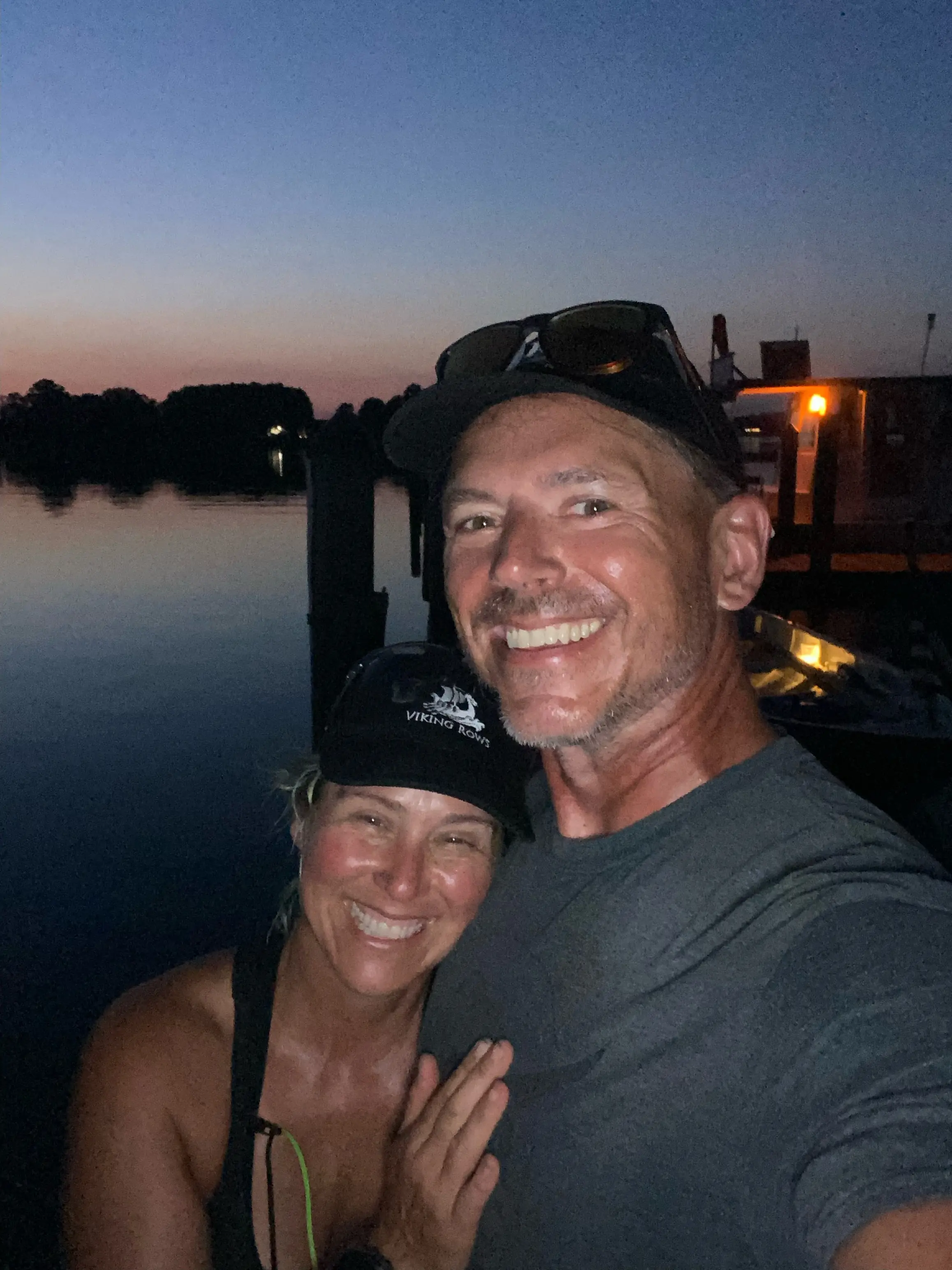 In Conclusion
The Potomac River is an amazing body of water with many, many different personalities and swiftly changing moods.
I really like her.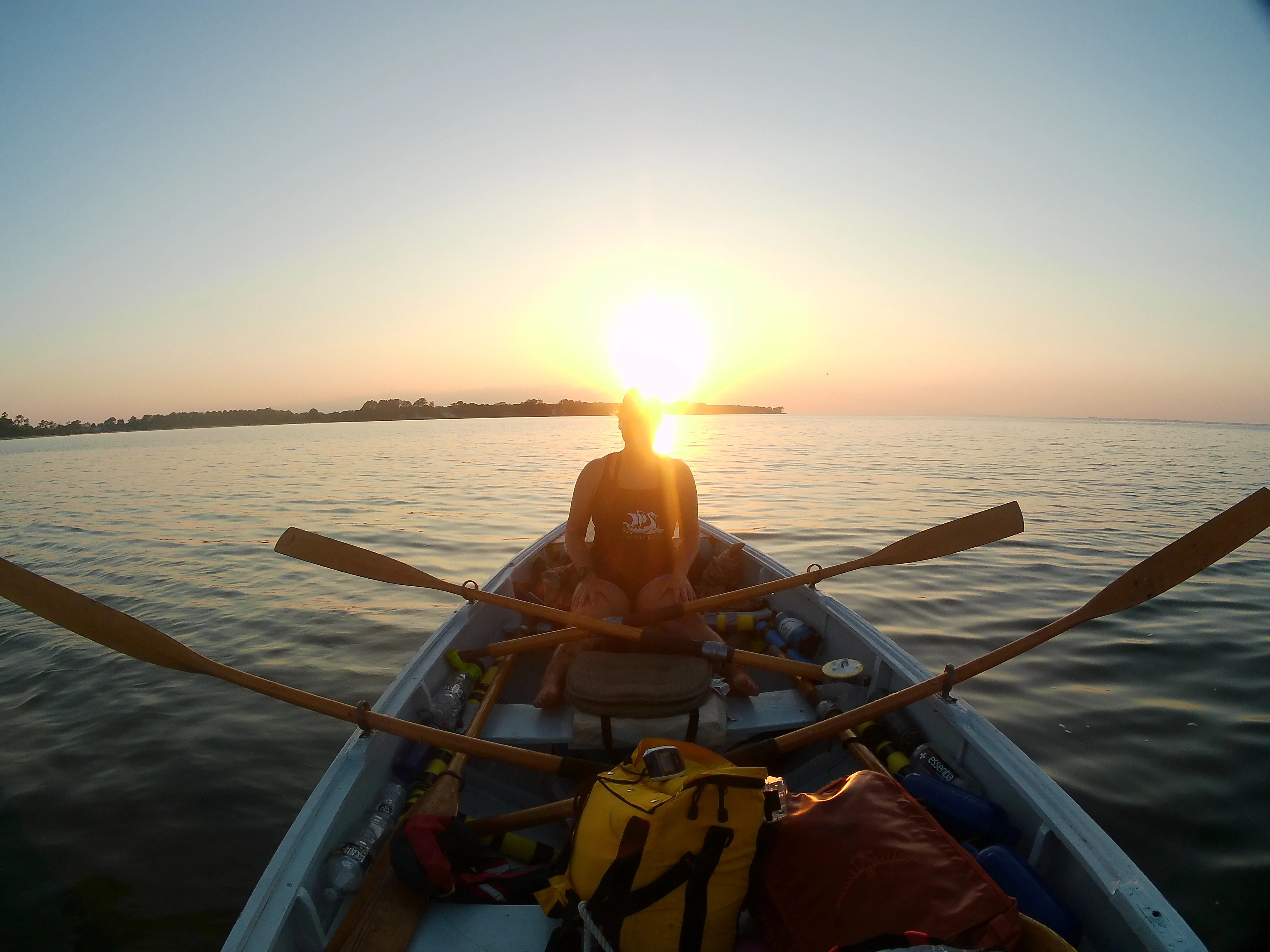 Our Sponsors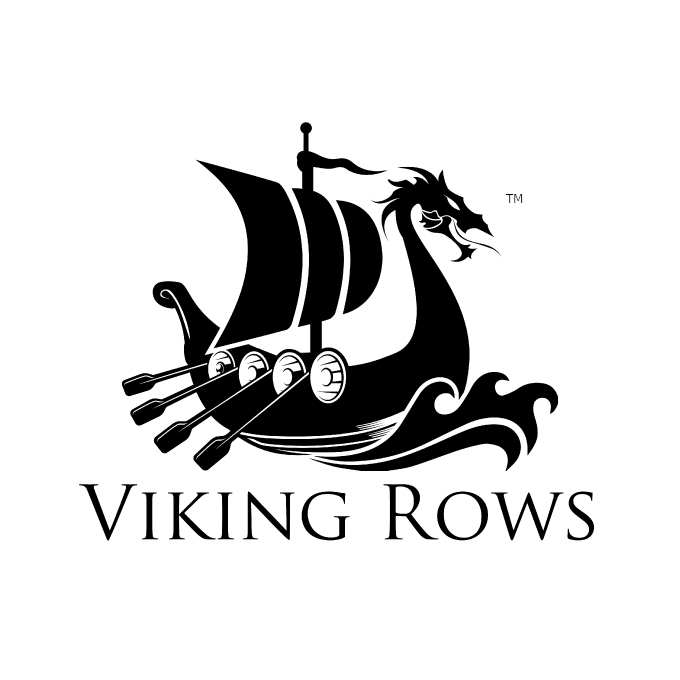 James Caple BLOG
podcast learning personal growth rowing potomac river occoquan river paddling leesylvania state park widewater state park caledon state park dennis point marina coan river marina smith point marina monroe bay campground chesapeake bay captain john smith captain john smith water trail chesapeake bay maritime museum newtowne neck state park little wicomico river inlet viking rows harbo and samuelson
Dialogue & Discussion