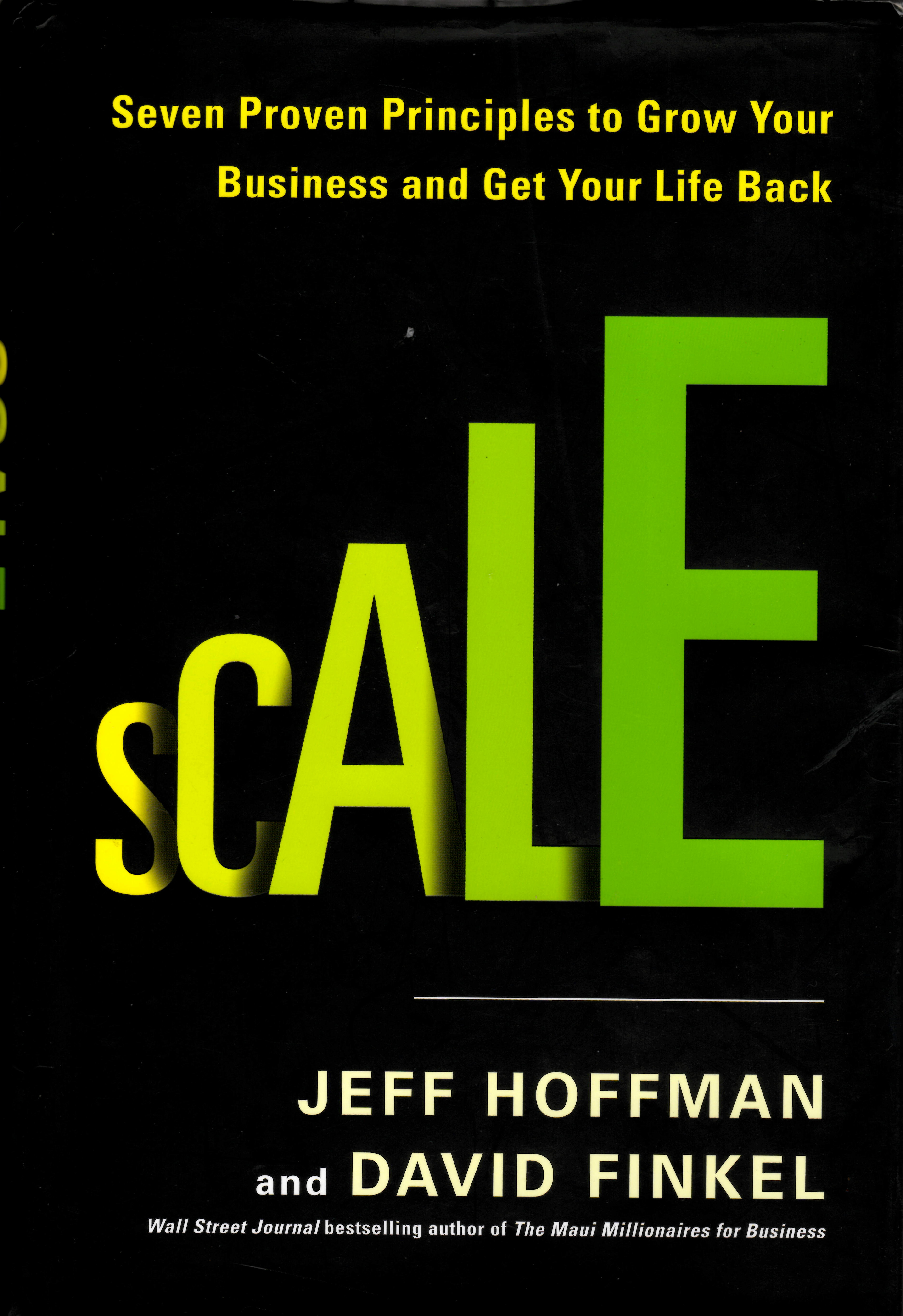 October 10, 2021
'Scale': To Infinity And Beyond
If you only live once, you might as well live a few lives.Robert B. Haas, 1947 - 2021
Scaling Dream 10X Media Formats
We are trying different media formats for this episode. The following video is of Dr. Caple and I discussing the book 'Scale' as well as a bit of a post-mortem on my interview with one of the authors, Jeff Hoffman, last week in Orlando, Florida. The audio of the video is also available on our podcast. You can also find notes on all of this below.
Thanks for watching, listening and reading!
Scaling Your Business
This book is a field manual for how to scale your business in such a way so that the business is profitable and thriving, and you, as founder/owner, have not fallen into the 'employee trap'.
There are 7 core principles to adhere to in your quest:
One: Build A Business Not A Job
Avoid the 'employee trap' by becoming the bottle-neck to scaling your business. Employer your organization to make decisions without you. Implement automated process and procedures to help in this regard.
Two: Build Stable Systems, Teams and Internal Controls
In order to achieve the first principle, you need clear, automated systems for how to perform core functions within your business. You need a trusted, high performing team around you, and you need sufficient controls to keep everything and everyone on track.
Three: Understand Your Customer Wants and Needs
Be curious about what makes your customers tick and thrive in their business. Be curious if there are even more capabilities you can offer existing customers to help them achieve their business objectivers better/faster.
Four: Develop Rolling One-Page Quarterly Reports
Break your 10-, 5-, and 1-year plans down into quarterly objectives. As the saying goes, the best way to eat an elephant is one bite at a time.
Five: Read The World
Understand how current events impacts you and your business. Ingest data and information from disparate sources. Distill knowledge and redirect business accordingly.
Six: Remove Predictable Obstacles To Growth
Sales/Marketing
No sales, no income. Ensure healthy sales.
Operations
Structure chaos. Automate. Instruct and Teach. Document. Build a Universal Business System. Leverage a Learning Management System. Wikify business and technical knowledge.
Finance
Watch your money or it will leave. Control spending. Know your numbers. Invoice frequently. Get paid. Know your ARR, MRR, operating profit margin, gross profit margin, etc.
Team
Recruit the best you can find, afford and trust. Train your team to grow in the organization.
Executive Leadership
Foster sound executive leaders in your organization who will craft and share the corporate vision and growth strategy needed to win.
Seven: Manage Your Time
Realize that 20% of your time is 80% of your effectiveness. Trim daily, weekly, monthly activities that are not your top 20% priorities.
The world doesn't pay you for the hours you put in; it pays you for the value you create.Scale, pg. 16, Jeff Hoffman and David Finkel
Scaling Your Life
I started attending the 'Explosive Growth' Mastermind with Brandon T. Adams and Jeff Hoffman this past August. My objective is to seek the knowledge, vision and confidence I need to succeed in business as an entrepreneur. There is a saying: 'Iron Sharpens Iron.' Being around highly successful people who are pushing themselves to ever greater heights in business has the effect of changing the way you think about your business, what is possible, and how to scale bigger, faster.
At our Master Mind meeting in Orlando this past week, I had the privilege of being able to interview business icon and author, Jeff Hoffman, about entrepreneurship and his book, 'Scale'. This was a fantastic opportunity for several reasons, not the least of which was that the interview was filmed by an Emmy Award winnining film crew and Producer, Shawn Vela. I look forward to being able to share this video with you all this Fall/Winter.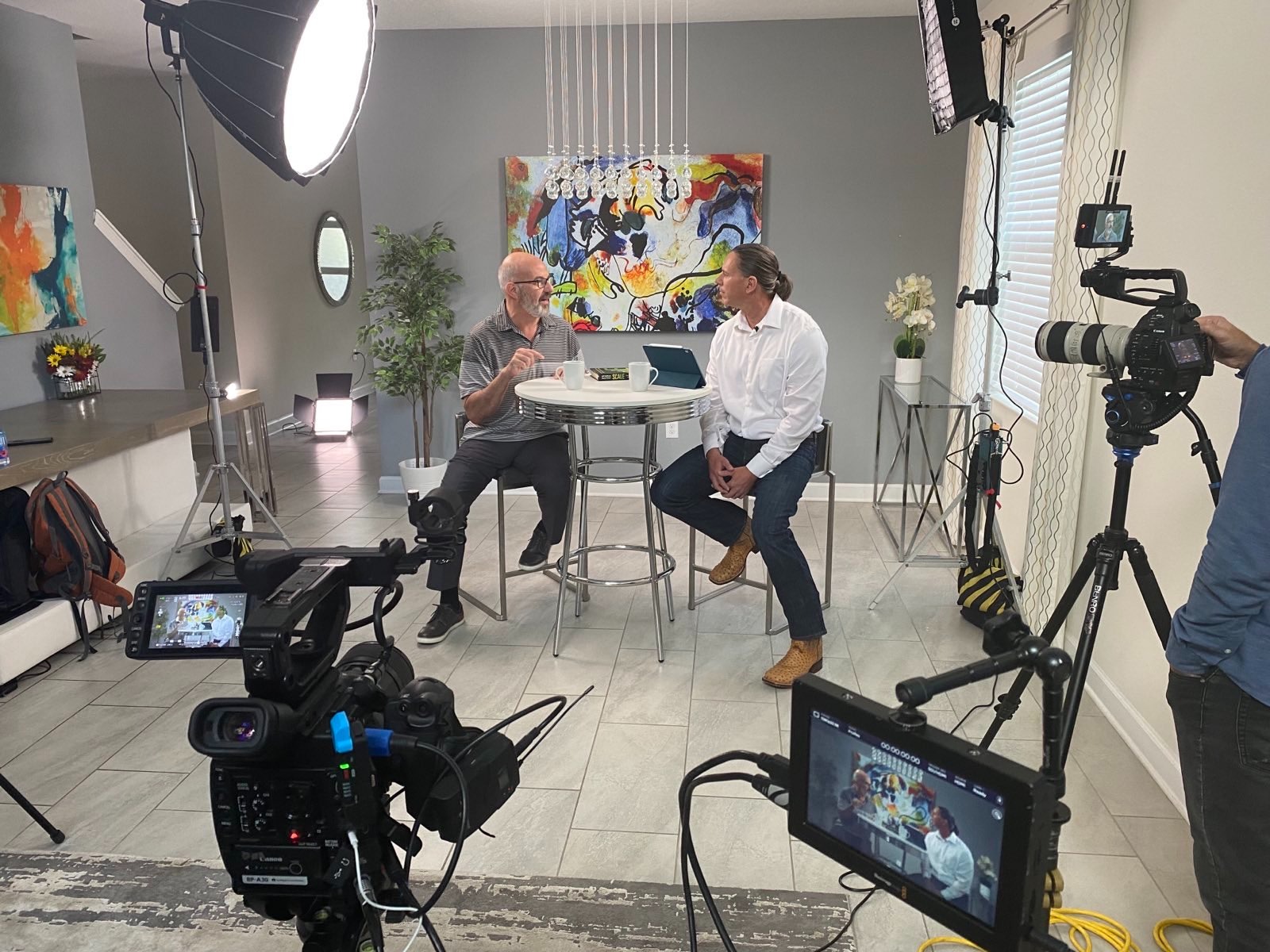 Relevant Links
James Caple BLOG
podcast learning scale jeff hoffman david finkel entrepreneurship business brandon t. adams shawn vela emmy award
Dialogue & Discussion