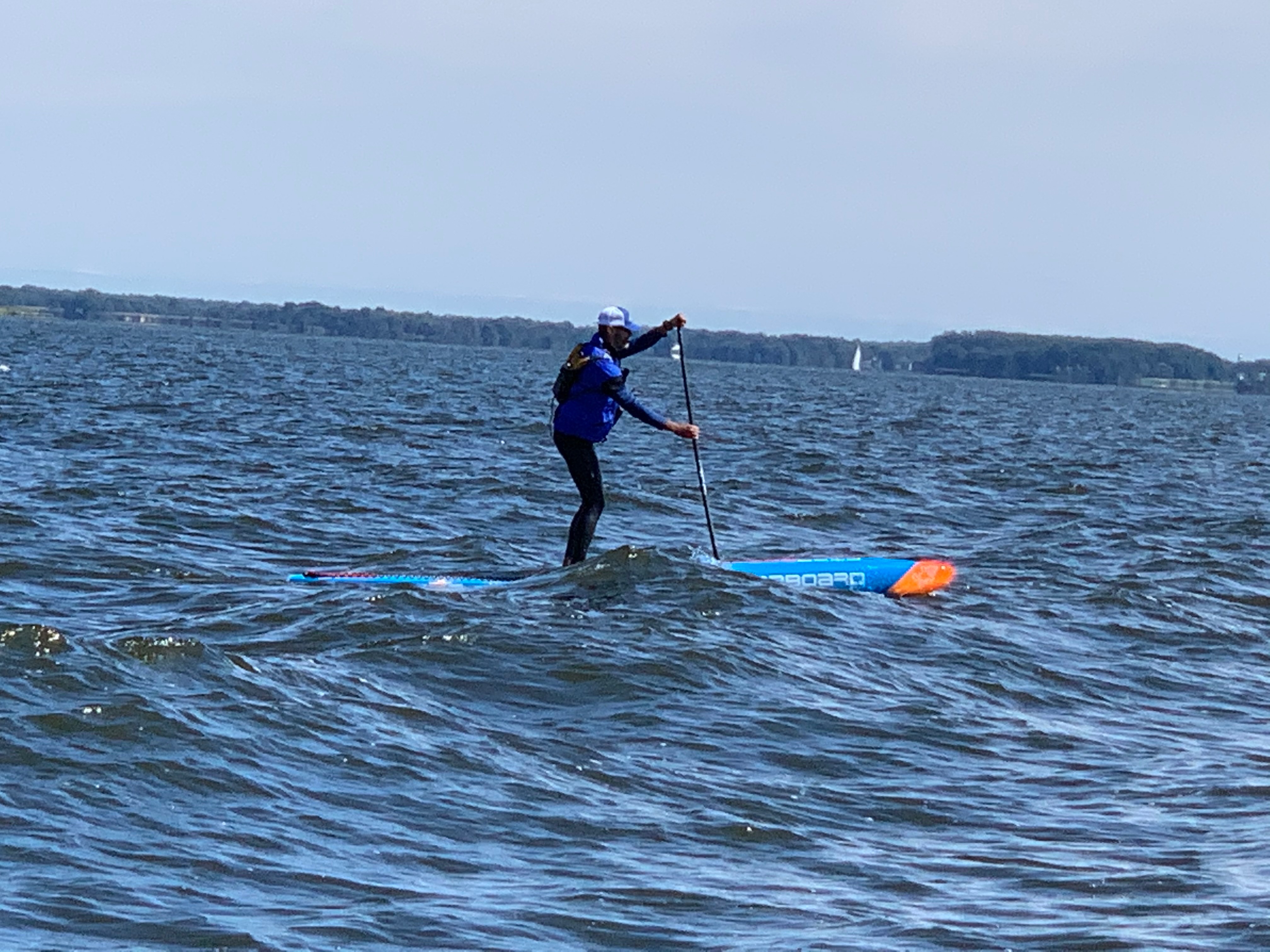 October 19, 2020
SUP For Oysters
Oysters Are Filter Feeders
Did you know a single oyster can filter about 50 gallons of water a day? They sift water through their gills to filter out phytoplankton for food, and clean the water in the process. Unfortunately, humans are responsible for a wide range of plagues that have befallen these hard-working bivalves, including over fishing and chemical run-off from land into the Bay.
As a result, the Chesapeake Bay Oyster population is down roughly 99% from the late nineteenth century, at which time Chesapeake Bay oysters could filter the entire bay waters in about 4 days. Now, however, it takes what remains of the oyster population about a year to accomplish the same feat.
Oysters are definitely the canary in the coal mine with respect to an early warning system on the health of our ecology in the Chesapeake Bay.
Bay Paddle To Save The Oysters
Chris Hopkinson decided to try to amplify the voice of the call for oyster renewal in the Chesapeake Bay by putting together a project to stand-up paddle board (SUP) its entire length, from Havre de Grace, MD to Virginia Beach, VA, right where the Chespeake Bay and the Atlantic Ocean meet. The website for his project is baypaddle.org, and on his blog you can read more about each day he spent challenging the elements on his SUP board.
Chris told us how much he enjoyed seeing so many unheard of parts of the bay waters, that one can only experience by slowly moving through the ecosystem (like on a SUP Board or in a Kayak or even a small, shallow-draft trimaran), such as the Honga River and the sunken concrete ships in Kiptopeke State park.
In our podcast interview with Hopkinson, we learn more about his 9 day adventure paddling through adverse weather, fighting hypothermia, sunburn, and lack of sleep in order to arrive at the gateway to the Atlantic Ocean. Upon arriving at his final destination, he was greeted by a happy pod of dolphins congratulating him on a successful project to help preserve one of the Nation's greatest resources.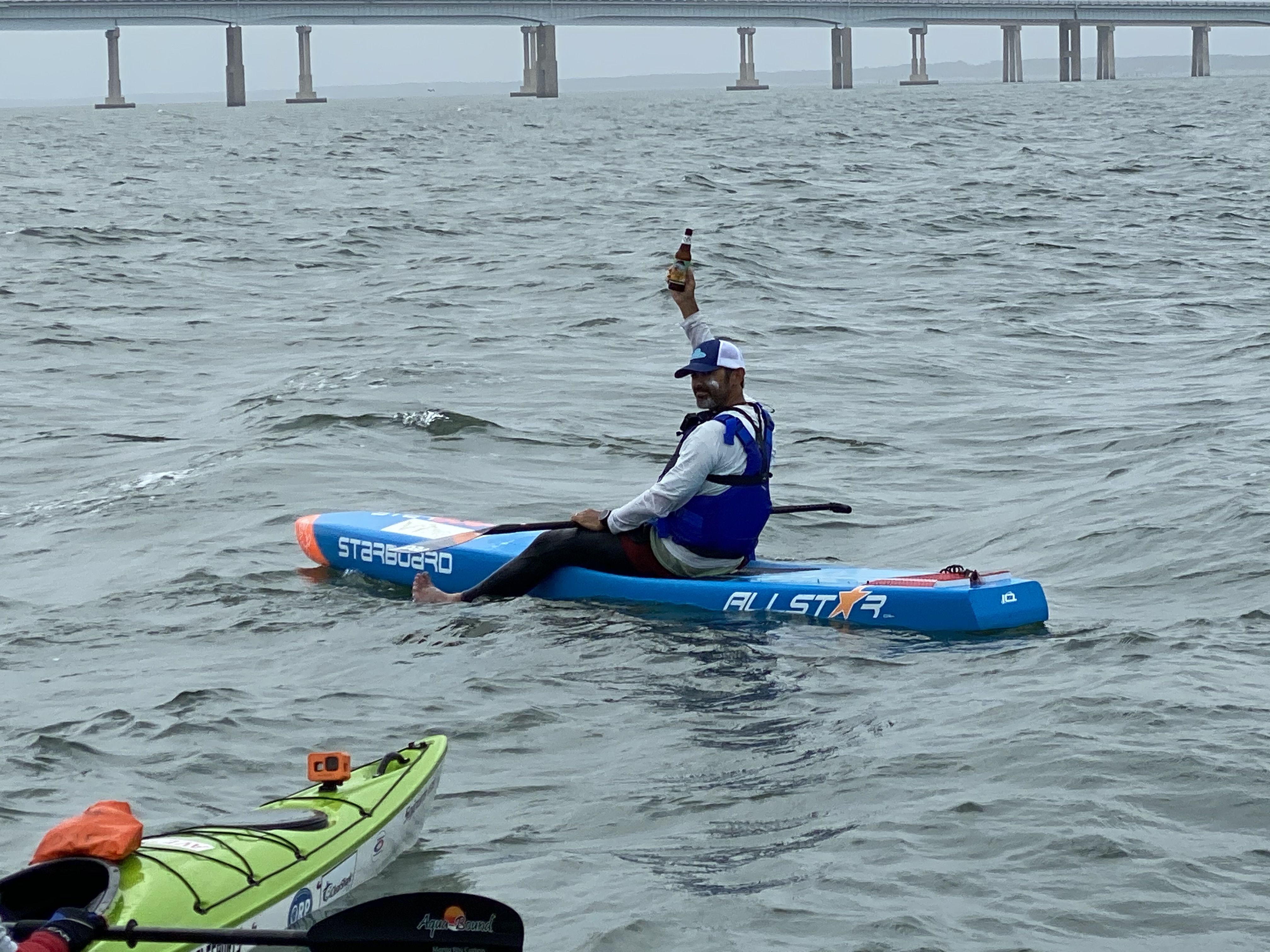 How Can You Help?
Chris says some of the ways we can all help to bring the oyster population back to its former late nineteenth century glory is to donate to groups working to grow them back, such as through his project, Bay Paddle, which is working with the Oyster Recovery Partnership to grow as many oysters in the Chesapeake Bay as possible. Just $10 can plant 1,000 oyster spat, which could potentially result in filtering 50,000 gallons of Bay water daily.
There are other ways to help as well, through working to make small changes in your own life to put less stress on the local environment. The Chesapeake Bay Program offers these tips.
Dream 10X about saving, preserving and improving our environment. Thanks, Chris, for the reminder!
Relevant Links
James Caple BLOG
podcast stand-up paddle board SUP oysters Chesapeake Bay Maryland crabs Virginia environment ecology
Dialogue & Discussion