September 02, 2020
Leap First, Then Look...
Leap First
You know how these things go, you get a text from a friend or a family member with some crazy, hair-brained scheme or idea, and before you know it there is some sudden pressure on you to make up your mind about whether you think the idea is worth pursuing or you pass. Well, my cousin Brooks offered such a hair-brained idea to me on August 21st. Initially, I was going to blow him off, but then I remembered how I had roped him into applying to the 'Amazing Race' many years back, so I decided to tell him I was 'all in'. I did not really know what I was 'all in' in, actually, but I trust my cousin because he's a smart guy. Afterall, Brooks MBA'd right out of undergrad and now works as a Software Development Manager at Amazon Web Services for CloudWatch Logs.
I vaguely understood the mission at hand. Put together a five member team to apply to an adventure race, which will take place in Patagonia, and will be aired on Amazon Prime. This all sounded good to me: Cool, what's an adventure race…and where's Patagonia?! I didn't know exacty what an 'adventure race' was, but I was down. Now, we only needed to quickly recruit three more willing, unsuspecting victims as the registration deadline of August 29th was looming.
I emailed my son, Matthew, at 2300 hrs that night. Matthew is a Senior at Old Dominion University. I quickly got a response from him with an emphatic 'I'm 100% in if you guys do it'. Matthew has always been interested in the Navy SEALS and Special Forces so this challenge particularly appealed to him. He had never really heard of 'adventure racing' at this point either.
Participating in an outdoor adventure race was really not a question for my eco-conscious wife, Cindy. Afterall, she was willing to try to row across the North Atlantic Ocean with me. This was an adventure that threatened thirty foot waves, container ships, sharks, icebergs, swirling eddies and roughly 3300 miles of ocean. I was not shocked to learn that Cindy was totally down for a 10 day adventure race in Patagonia.
The only remaining team position to fill that night was the Camp 'Mom', which was quickly filled by Brooks' wife, Clara. While she reasoned that her idea of an 'adventure' was home-schooling their three children, making sure they were all cared for and fed, and had their favorite stuffed animal when they went to bed, these skills fit our team requirements perfectly.
We recorded our 5-10 minute video and submitted our team registration, per the race registration requirements.
Dream 10X Patagonia is born!
Then Look
Once our registration was submitted, Cindy and I took it upon oursleves to try to learn more about what we were trying to get involved in by watching the Eco-Challenge Fiji Adventure Race on Amazon Prime. With each passing episode, we began to realize we were really considering something that was way beyond our current level of comprehension.
The Epiphany of Big Think
What I absolutely relish about the committment all four of us made to each other for this race is the evolution of my thinking about this race. My previous thinking about this adventure was not at all big enough to complete, much less win, such an adventure race. If I really wanted to finish, or even dream of winning, such a race, my think was going to have to get much bigger!
For example, we now have to get our heads around learning a whole new bevy of skills, to include orienteering, horse back riding, mountaineering, sleep deprivation management, emergency first aid, kayaking, etc. Moreover, we would/will be competing as a team of four individuals that must function, and finish, as a single unit. That is so inhumanly difficult to do when confronted with the vagaries of exhaustion, sleep deprivation, hypothermia, 50k runs day after day, foot rot, and a never ending list of other invisible, small and large enemies. For example, one team in the Eco-Challenge Fiji race was almost retired because a member of the team broke the derailleur on their mountain bike.
The Ironman Mind
When I committed to completing an Ironman in 2012, I ran the Eagleman Half Ironman as a warm-up for Ironman in the Fall. However, after completing the Half Ironman I realized that my thinking about the full Ironman challenge was not big enough and that I was going to have to train even harder and with even more volume in order to complete my objective. My Half Ironman experience served as a catalyst for spurring me to think bigger about what I needed to do to complete my objective and to double-down on my efforts. I finished the Louisville Ironman in 2012 and it was one of the most satisfying achievements of my life so far, simply because I had to expand my mind, my thinking and my body to complete it.
It is gratifying to me to realize that humans are capable of a punctuated evolution of thought and 'being' in order to overcome seemingly overwhelming challenges.
Big, scary challenges, such as Ironman or the Eco-Challenge, serve to stress humanity's innate, almost primal, need to experience and overcome seemingly impossible challenges through 'big think', planning, and punctuated evolution. It's gamification of Darwin's 'survival of the fittest', but 'survival' is all relative.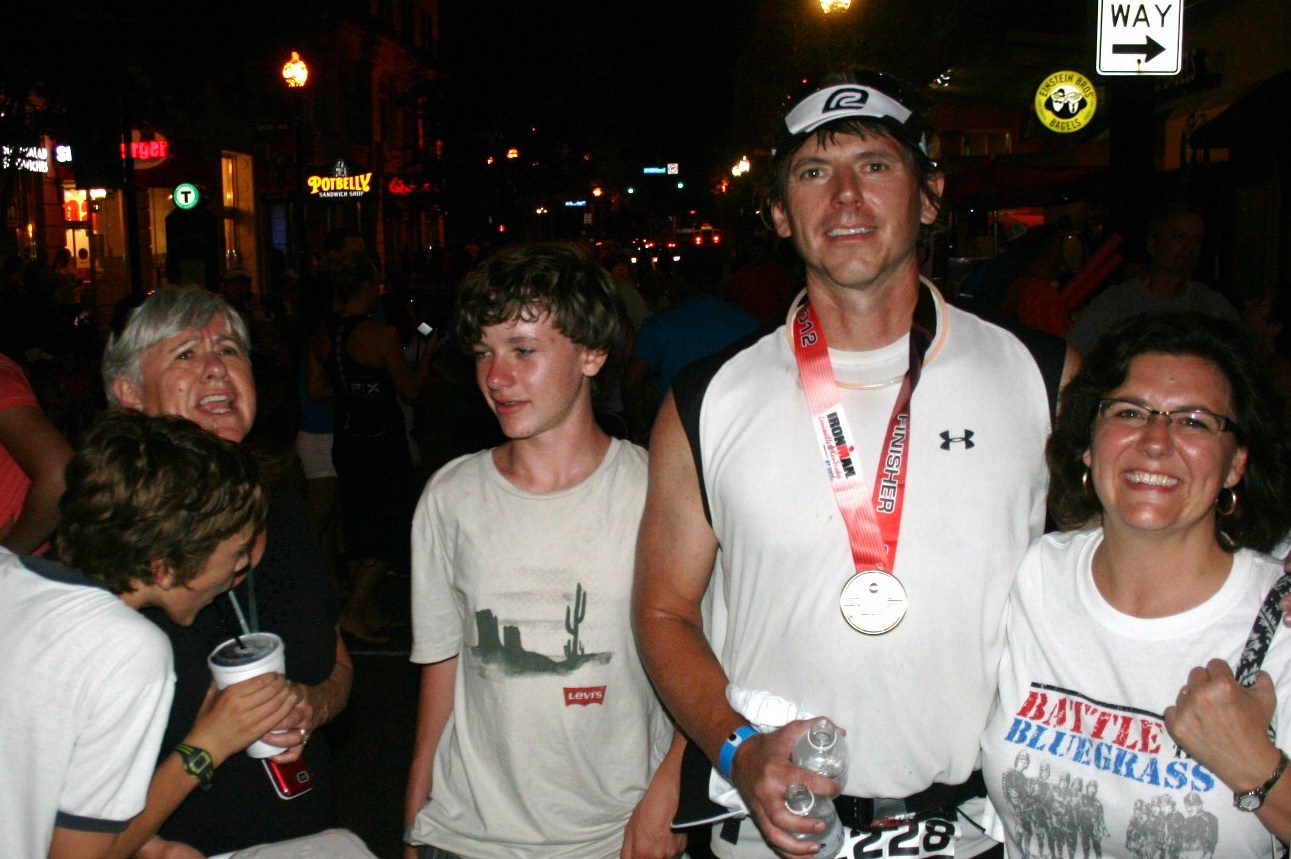 I've had a 'big think' epiphany watching the Fiji Eco-Challenge on Amazon Prime in that I realize I initially severely underestimated the scope of the challenge my cousin talked me into undertaking; and I'm still trying to come to terms with it, actually.
Here's to hoping we get in to the race, so we can put that 'big think' evolution in to action as the Dream 10X Team.
Relevant Links
James Caple BLOG
blog adventure racing eco-challenge fiji patagonia amazon prime bear grylls mark burnett
Dialogue & Discussion